QUESTIONS
P.O. Box 631 Station A
Toronto, ON, M1K 5E9
Alumni Courtyard Construction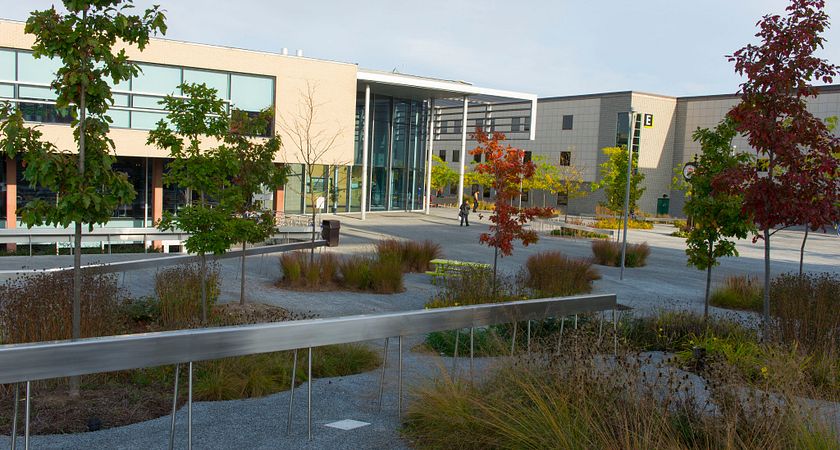 In order to help serve the Centennial community and facilitate better pedestrian traffic flow, the Centennial College Facilities department and CCSAI will be installing two additional concrete walkways in the Alumni Courtyard at Progress Campus. The walkways will be located along the northside of D-Block and at the entrance of D/E-Block, across from the Student Centre.
Libero Building Services will be on site to deliver equipment and begin work, which will start outside D-Block. Construction is anticipated to continue through until August 25. We will be working with the contractors to ensure minimal disruption during College operating hours.
We ask that all Centennial community members please take extra care if they need to walk in the vicinity of the construction site and heed all posted construction warnings. Thank you for your understanding and cooperation.