QUESTIONS
P.O. Box 631 Station A
Toronto, ON, M1K 5E9
Barry O'Brien named new School of Business Dean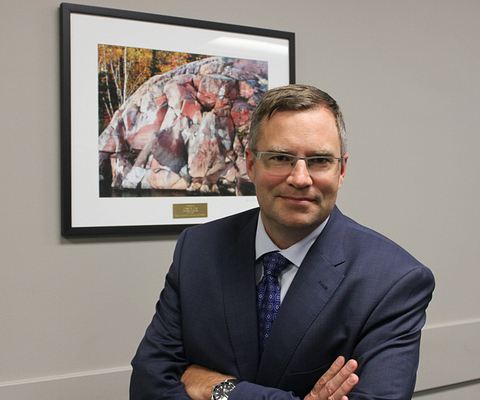 Centennial College has appointed Barry O'Brien, a leader with excellent experience garnered in both the commercial and academic sectors, as the new Dean of the School of Business.
"Mr. O'Brien has demonstrated strong entrepreneurial and intrapreneurial skills, attributes that we find especially appealing as Centennial moves ahead with a curriculum to impart these same skills to our own students,"says Ann Buller, Centennial's President and CEO. "We're delighted to have him here helping to reshape the School of Business."
O'Brien served at the director level in various capacities at the Liquor Control Board of Ontario from 1997 to 2014. He was responsible for the implementation and coordination of a broad range of programs related to government relations, marketing, sales and purchasing. Among his accomplishments he initiated and managed Canada's first commercial wine auctions; through this program he developed the LCBO's first overseas sales channel in China.
In addition, O'Brien has been employed by York University since 2003, where he was a course director and taught a variety of courses in business, government relations, business strategy and international commerce. In 2013 he received two awards for excellence in education for consistently receiving exceptional evaluations from his students.
A passionate advocate of community service, Mr. O'Brien was chair of a record-breaking LCBO United Way campaign and championed international disaster relief initiatives through the Canadian Red Cross. His own education includes a Masters of Public Administration from Dalhousie University, Halifax (1995), Masters of International Security Studies, University of St. Andrews, Scotland (1992) and a Bachelor of Arts –History from St. Francis Xavier University (1991).