QUESTIONS
P.O. Box 631 Station A
Toronto, ON, M1K 5E9
Becoming the big cheese in culinary education: Centennial's forward approach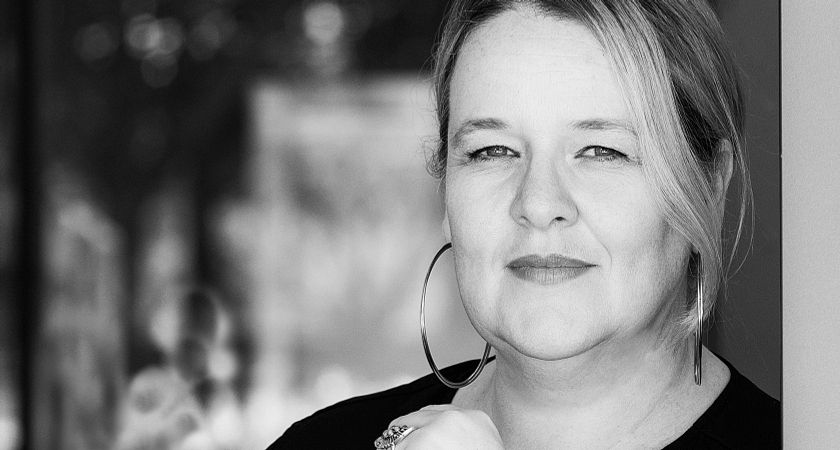 One food studies course was all it took for Suzanne Caskie, Chair, Food and Tourism Studies at Centennial College, to realize just how much she loved cheese. If world cheese market forecasts, which predict the global market will reach $220 billion by 2025, are any indication, Caskie is part of the majority. The food's culinary impact is also highlighting Centennial's ability to shape programming that is forward-thinking and tapped into industry and learner needs.
"In the food industry, cheese tasting is more popular than ever," says Caskie, a Professional Fromager and transformational educator with 25 years of industry experience, who, along with many other Canadians, celebrates National Cheese Lover's Day on January 20. "Unique pairings can enhance the guest experience or add locality to a menu when regional cheese is incorporated. We are developing more robust cheese programming at Centennial to meet that opportunity."
Currently, cheese tastings are part of the Culinary Management program and students learn to make soft cheese in their Restaurant Operations course. A wide variety of Canadian cheese — of which Canada is a major contributor, producing 515 million kg in 2019 — is also included on the college's Event Centre and The Local Cafe and Restaurant menus.
This spring, Centennial will expand its cheese programming when it launches the Culinary: Back to Basics micro-credential program. It will include a 10-hour cheese course, in addition to covering topics such as preserving, curing meats and sourdough bread.
"Cheese: Making, Serving and Tasting is a beginner's guide, which can also be a refresher for those already in the food industry," says Caskie of the course, which will also be available as a standalone food studies offering. "That makes the micro-credential relevant to the novice or to a professional chef."
Micro-credentials are quickly becoming a relevant way for Centennial to deliver accessible, flexible education options. Defined by their short lengths and certification of a learner's achievements in specific skills, micro-credentials can upgrade knowledge or offer general education.
"There is a lot of potential in micro-credentials because they allow people to stay relevant or gain a new specific skill set in a short amount of time," says Caskie. "We are linking the future of online learning and in-house experiential learning so our students are at an advantage."
Centennial's extensive food industry connections and industry-relevant faculty members give the School of Hospitality, Tourism and Culinary Arts a bird's eye view of the culinary world and its evolving needs. For example, to incorporate sought-after experiential learning into online programs, Caskie recently led a team of chefs in creating a library of over 600 baking and culinary video demos, including cheesemaking.
"We found a way to conceptualize learning during the pandemic that is also integrating practices that anticipate how the world will change," says Caskie. "Culinary school education has always included watching a chef demonstrate a skill, but if you miss a day your learning is at a disadvantage. These videos will allow students to re-watch and relearn skills as needed."
Whether it's addressing culinary trends, such as the world's love affair with cheese, or learners' needs, Caskie says Centennial's transformational approach to food studies will continue to holistically push the culinary training envelope.
"The courses and programs are exceptional, and I've never been prouder to work with such an impressive group of well-known and respected food professionals," she says of her faculty members. "But it isn't just the course; we also hold exceptional virtual events and in-person ones, when it's safe to do so. We develop research and work with the community. We're involved with industry associations, and our students interact with our own and visiting chefs who guide, mentor and offer direction. Shared knowledge is big part of the Food and Tourism Studies community. You eat together, you learn together, you experience together."
Suzanne Caskie's Favourite Cheese Fast Facts
Casein, a chemical compound found in milk, is a pain reliever and can boost hormones to create a feeling of euphoria.
In 1815, Switzerland built the first cheese factory, but evidence of cheesemaking was found in Egyptian tombs that are over 5,000 years old and around the necks of Bronze Age mummies in China.
Cheese wheels were created so they could be rolled to market.
In 2018, cheese consumption in Canada amounted to about 14.65 kg per person.
Each year, over 20 million tonnes of cheese is produced worldwide.

By Izabela Szydlo