QUESTIONS
P.O. Box 631 Station A
Toronto, ON, M1K 5E9
Bombardier aircraft assembly course graduates acquire immediate employment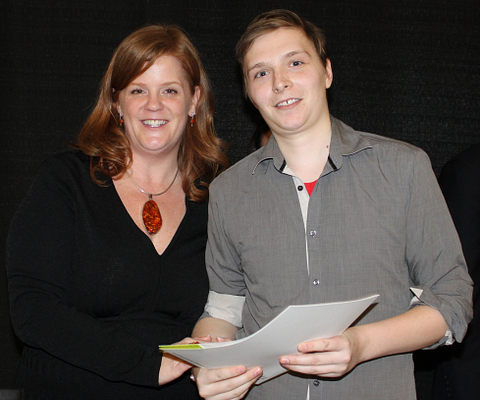 Centennial College launched a Structural Assembly training course in partnership with Bombardier Aerospace in January with the goal of preparing a class of graduates to work in the aircraft maker's Toronto assembly facility in Downsview.
On March 5, 40 graduates crossed the stage and collected their certificates of completion – and walked into their first job. All 40 grads received job offers right away, a happy outcome for students preparing to work in manufacturing.
Some 26 course grads will be joining Bombardier Aerospace directly, while the other 14 grads have received job offers from Mitsubishi Heavy Industries, a subcontractor to Bombardier also involved in aircraft assembly in the Toronto area.
Bombardier and Centennial signed a memo of understanding that designates Centennial College as the aircraft maker's trainer of choice, helping to prepare its existing and future workforce with new skills required in the assembly and maintenance of the next generation of Bombardier aircraft.
The private-public partnership was formed to address the skills gap that could hinder productivity gains by Canada's burgeoning aerospace industry. The partnership is seen as an important first step towards establishing an aerospace education and training campus in Downsview Park in January 2019.
Support for Centennial's Structural Assembly training course has been provided by the Ontario Ministry of Economic Development, Employment and Infrastructure. Centennial College will be offering a new class of Structural Assembly training in August. For details, contact Janna Erichsen at jerichsen@centennialcollege.ca.