QUESTIONS
P.O. Box 631 Station A
Toronto, ON, M1K 5E9
Breaking Barriers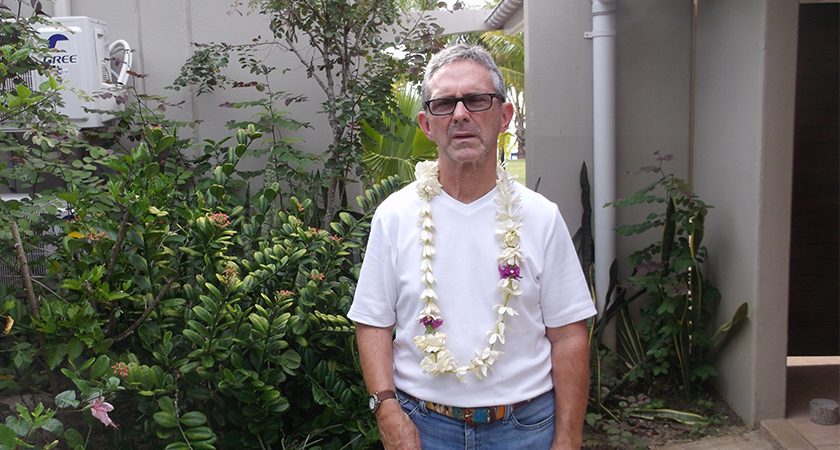 Rick Foren never thought he was breaking gender barriers. But he was. After graduating high school in the mid-1970s, he decided to enter what was traditionally a female dominated field – nursing.
"I'd always wanted to help people and health care has so many different ways to do that," he says. "Yes, at that time nursing was seen as an unusual choice for a man, but it was something I really wanted to do."
Following nursing school he worked as a Registered Nurse at Centenary Hospital (now Rouge Valley), eventually specializing in mental health and psychiatry and earning a CPMHN (Certified Psychiatric and Mental Health Nurse) designation.
Despite being one of the few male RNs, Rick rarely encountered overt sexism. However, he did run into a few gender stereotypes.
"Men are assumed to be physically stronger than women so I was often given the heavier patients to lift," he says. "And when a patient got aggressive, my female colleagues would automatically stand behind me. It was pretty funny really because at 5' 3" and 120 lbs I was usually smaller than them!"
During his five years with the Hospital, Rick encountered many Centennial nursing students and met several of the College's faculty. He liked interacting with them.
"Here were highly experienced nursing professionals who were so committing to the profession," he says. "They wanted students to receive the best possible training and had interesting ideas to create the finest facilities. I was ready for a new challenge within the nursing field and Centennial College presented that challenge."
Rick applied for a Professor of Nursing position at Centennial and in 1989 became part of the faculty for what was then a three-year diploma nursing program housed in the old Warden Woods campus.
"It was a learning experience for all of us," he says. "We had to be creative with the space and had limited equipment. But I think we did a good job – mainly because everyone worked together."
Over the next 24-years, Rick was part of a changing program and a changing College. The three- year diploma in nursing became a four-year BScN program and several diploma and certificate programs in related health fields were added. Cramped spaces were replaced with a new campus containing state-of- the-art laboratories and equipment. There were also significant changes in student demographics.
"Back then, students were predominately Caucasian and female," he says. "But we became increasingly diverse and more men were realizing that nursing was a great career. By the time I retired in 2013, approximately one third of Centennial's nursing students were male."
Those students are what made Centennial College special, says Rick. "Many of them struggled to overcome many barriers and it was so rewarding to see them graduate and enjoy successful careers. It was even more rewarding when they came back to say thank you. Hopefully we inspired them…they certainly inspired us."