QUESTIONS
P.O. Box 631 Station A
Toronto, ON, M1K 5E9
Bus in Accident Has Centennial Advertising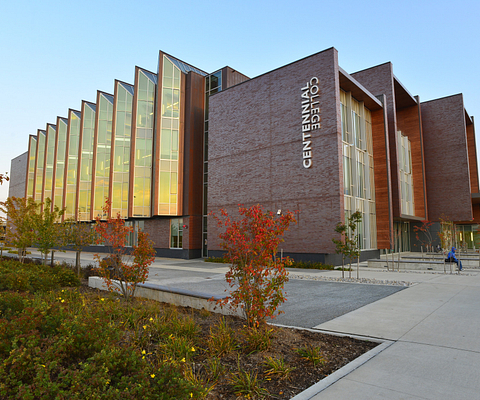 You may have seen on the news this morning that a bus wrapped in our Centennial Colts banner was in an accident. The bus lost two wheels on the Gardiner Expressway. Thankfully, there were no injuries. There was however, a significant amount of damage to a mini-van hit by one of the tires. The bus was carrying flight attendants to the airport to catch a flight. It is important to note that this is not our bus, nor was it being used by Centennial at the time of the accident.
The bus is owned and operated by Proway Tours and Transportation a company that Centennial has used to charter buses for the past four years. The relationship with the company is twofold; we wrap a bus as part of our marketing strategy, and we charter buses when needed. Anyone who books a bus with the company could be transported in the "Centennial-wrapped" vehicle. If the rotation works, our own varsity teams do use this specific bus, but that is actually quite rare. Safety was a very important consideration when the company was selected, and until now, there have been no major incidents – the buses have always been well maintained and professionally operated.
This is a serious incident, and we will be reaching out to the bus company to better understand what occurred here and to be reassured that they are maintaining their fleet at or beyond industry standards.
We will post an update on all of our social media channels, and will be monitoring social media to watch for any worries or misconceptions about the accident.
If you have any questions or concerns, please do not hesitate to reach out.