QUESTIONS
P.O. Box 631 Station A
Toronto, ON, M1K 5E9
Centennial and Trent University launch Business diploma and degree pathway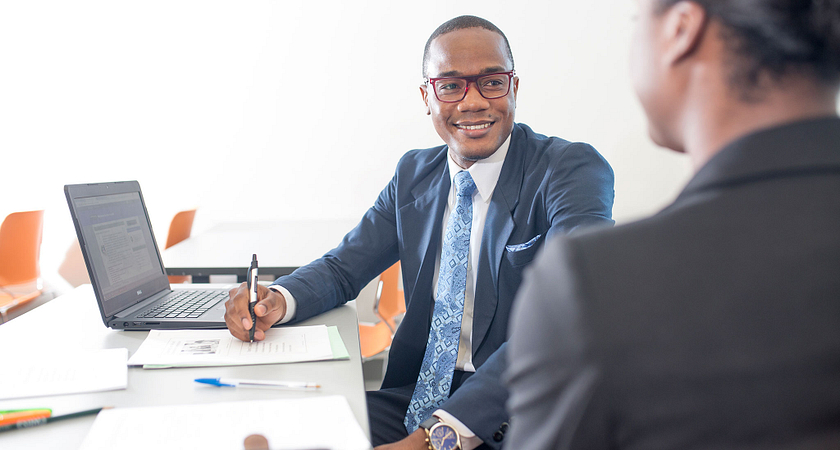 A new agreement between Trent University and Centennial College is providing a seamless pathway for Centennial College students to complete a Bachelor of Business Administration degree in two years at Trent's School of Business after completing their two-year Business Accounting diploma at Centennial.
Under the new 2+2 agreement, Centennial graduates with a Business Accounting diploma and a minimum GPA of 3.5 will be able to transfer all of their credits to Trent. With just an additional two years of study at Trent University, they will be eligible to obtain a four-year Bachelor of Business Administration Degree (B.B.A.). In just four years of study, these students can earn both a college diploma and a university degree.
"Our partnership with Centennial College—the first ever 2+2 agreement between Trent and Centennial—reflects our commitment to providing students with more opportunities to set and achieve academic aspirations and career goals," says Dr. Byron Lew, professor of Economics and acting director of Trent's School of Business.
"Trent's School of Business will help build on the knowledge and hands-on training of Centennial graduates with an accounting diploma by not only introducing more advanced theory, but also by challenging the way they think about present and future economic challenges and what qualities will be required of business leaders," he says.
Centennial graduates pursuing their B.B.A. at Trent will also be eligible to complete a specialization in accounting, which will help students to further develop skills that are in high demand, and prepare to obtain valuable professional designations like the Chartered Professional Accounting certification.
Centennial's two-year business accounting program is a launching pad for careers in business accounting by building foundational skills. It prepares students for the workforce by building their proficiency in key software, and teaching a rigorous curriculum in financial and managerial accounting.
"At Centennial College, we prepare our students to succeed in the workforce, and for the learning continuum," says Dr. Rahim Karim, associate vice president of Partnerships, Pathways and Internationalization. "This new 2+2 agreement with Trent's School of Business enhances the educational options that we are able to offer."
Graduates from Centennial College, located in Scarborough, will be able to pursue their studies at either Trent's Durham GTA campus in Oshawa or its main campus in Peterborough.