QUESTIONS
P.O. Box 631 Station A
Toronto, ON, M1K 5E9
Centennial Announced as Semi-Finalist for the #MillionsofChangemakers Award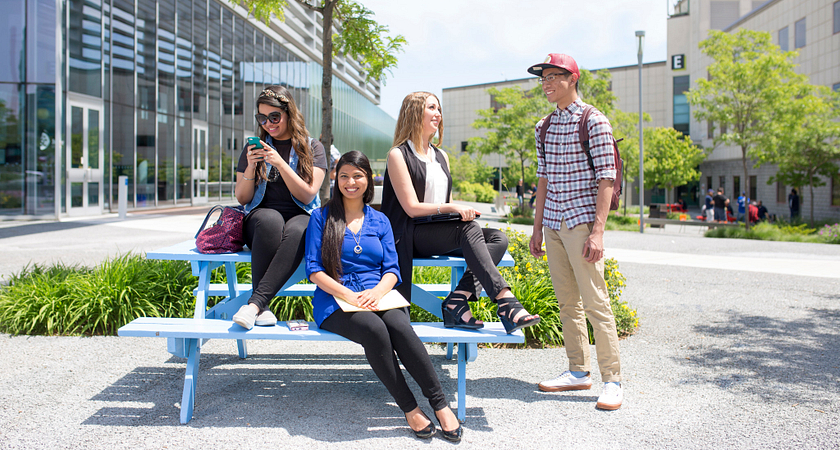 Ashoka U has selected Centennial College as one of six semi-finalists for the #MillionsofChangemakers Award. The award recognizes the initiative that has the greatest potential to spark #MillionsofChangemakers if adopted across higher education.
The award is a part of Ashoka U's #MillionsofChangemakers campaign, launched in Feb. 2019. As part of the campaign, leading academic institutions, ecosystem builders, and individuals across 14 countries made 73 commitments to activate more than 200,000 changemakers. Commitment makers have made incredible progress, collectively accelerating more than 65,000 changemakers to date.
Since 2008, Ashoka U has worked with more than 500 colleges and universities to help build a world where everyone is a changemaker. Ashoka U is the higher education initiative of Ashoka - the world's largest community of changemakers.
Led by the Centre for Global Citizenship Education and Inclusion, Centennial College participated in the #MillionsofChangemakers campaign, setting a commitment to deliver targeted programming for students. These changemaking initiatives offered a variety of engaging experiences for students, in order to meet the needs of learners at various stages of their changemaking journeys, exceeding the target of increasing participation by 25% for the 2019-2020 year. This programming included Impact Institute, Global Citizens Get Hired, How to Be a Social Innovator, Leading for Change and Global Citizens Take Action amongst others.
An excellent example of this work is from, Chef Stephen Field, who organized a one-day service-learning experience with students in the School of Hospitality, Tourism and Culinary Arts. Students had the opportunity to engage in foraging practices in a local conservation area, with the guidance of Indigenous chef, Chef Joseph Shawana. Through the experience, they learned about and prepared Indigenous cuisine. Click the link to view their learning journey.
"The #MillionsofChangemakers campaign showcases the critical role that colleges and universities play in creating a society where changemakers can thrive," said Jessica Lax, Ashoka U's lead on the campaign. "Many of these initiatives are working on shifting entrenched systems and cultures on campus and in their community. They are equipping thousands of students and community members to tackle complex issues like the opiate epidemic, sexual assault, and climate change. We're excited to elevate these approaches so we can all learn new and better ways to equip the changemakers the world needs."
Millions of Changemakers is part of our call to all members of our College community to make commitments to spark changemaking activities that accelerate positive social or environmental change through actions. Join the movement by sharing how you or others in at the College are making positive change by sharing these activities using #BeAChangemakerCC on social media.
Questions? Email gcei@centennialcollege.ca.