QUESTIONS
P.O. Box 631 Station A
Toronto, ON, M1K 5E9
Centennial College among Canada's top 50 research colleges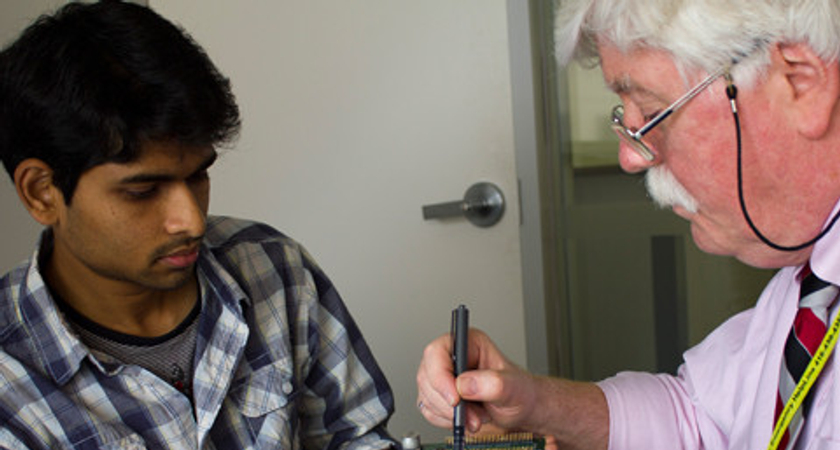 In an inaugural ranking of Canada's colleges involved in research, Research Infosource Inc. revealed that 15 Ontario colleges are on the Canada's Top 50 Research Colleges List, including Centennial, which ranked third among Ontario colleges and 12th overall on the nation-wide list.
Ontario's leading college was Sheridan College, which ranked 6th on the national list, posting $4.6 million of research income. Seneca College finished 8th ($4.4 million) and Centennial College ranked 12th on the list with $3.3 million in research income. Together, the 15 Ontario public colleges captured 29% of the national college research income in the 2012 fiscal year. Two Alberta colleges led the way in the national ranking: Calgary's SAIT Polytechnic ($9.8 million) and NAIT - Northern Alberta Institute of Technology - in Edmonton ($6.3 million) were the two top research income earners last year.
The combined research income of Canada's 50 leading research colleges was $117.3 million, which represented a substantial 30.7% increase in research funds over the previous year. The number of faculty involved in research also grew to 1,731 individuals, representing a welcome increase of 15.2%.
"Canada's colleges are important and growing research performers in the country's national system of innovation," said Ron Freedman, CEO of Research Infosource, in a media release. "Colleges are clearly on the move, as evidenced by their strong year-on-year growth."
At Centennial, research activities are coordinated by our Applied Research and Innovation Centre (ARIC) under the direction of Dr. Deepak Gupta and with the oversight of Trish Dryden, Associate Vice President Research and Corporate Planning. ARIC collaborates with industry partners to create the best teams and infrastructure to carry a research project to completion. Industry sectors that have engaged Centennial include: sustainable energy and environmental sciences, aerospace, wireless networking and digital media, health and life sciences, culinary science, and children's entertainment.