QUESTIONS
P.O. Box 631 Station A
Toronto, ON, M1K 5E9
Centennial College reaches out to Everest students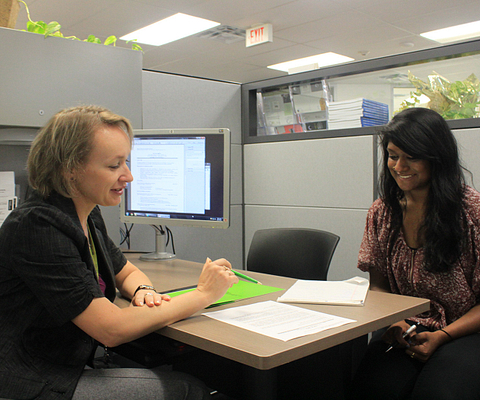 Centennial College is reaching out to students formerly enrolled at Everest College locations in Ontario. The Toronto-based public college is inviting Everest students to contact Centennial to explore individualized pathways into the college's own career-oriented programs.
Last week the superintendent of private career colleges, the independent regulator that governs schools such as Everest and others in the province, suspended the chain's licence to operate in Ontario.
Recent students of Everest College are encouraged to contact Centennial's Enrolment Services Centre at 416-289-5300 to explore their options for further studies. Students will be connected with program representatives who can help assess the value of prior learning and its applicability to Centennial's own programs. This process does not guarantee an offer of admission. Each caller will be assessed on an individual basis.
Please note, if you were funded through Second Career, you will also need to connect with the Employment Training Centre at Centennial. For more information on Second Career at Centennial, call 416-289-5123 or email employmenttraining@centennialcollege.ca.
Centennial College offers more than 250 diploma, certificate and degree programs on a full- and part-time basis in business, media, community and consumer services, engineering technology, health care and transportation. Programs promote experiential learning with laboratory instruction, co-op education and industry placements. Centennial enrols approximately 19,000 full-time students and 20,000 part-time learners annually.