QUESTIONS
P.O. Box 631 Station A
Toronto, ON, M1K 5E9
Centennial College unveils off-grid electric vehicle charging station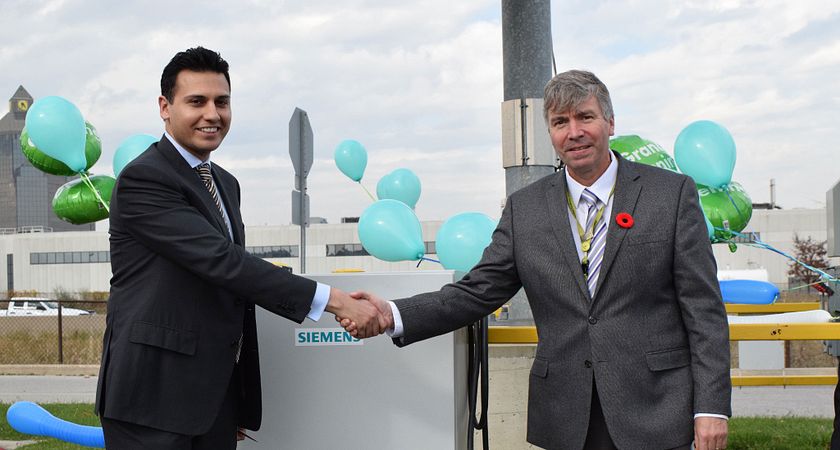 Centennial College and its partners, Grasshopper Solar and Siemens Canada, cut the ribbon on the college's new off-grid electric vehicle charging station at Progress Campus on November 5. The station allows electric vehicles to recharge using energy harnessed from the wind and sun, rather than power from conventional electrical sources.
The installation began a few years ago as a demonstration site for the college's wind turbine and tracking solar panel technology, which were set up to allow students to become familiar with the equipment and monitor their performance. The turbine and the solar panel generate electrical energy that is stored in a battery bank that originally powered an artificial load.
Last year, Centennial faculty and students suggested the equipment could be put to good use by powering the electric cars that come on campus daily. Siemens Canada donated its Level 2 (240-volt) electric-vehicle charging station and Grasshopper Solar provided the interface that connected the storage batteries to the charging system.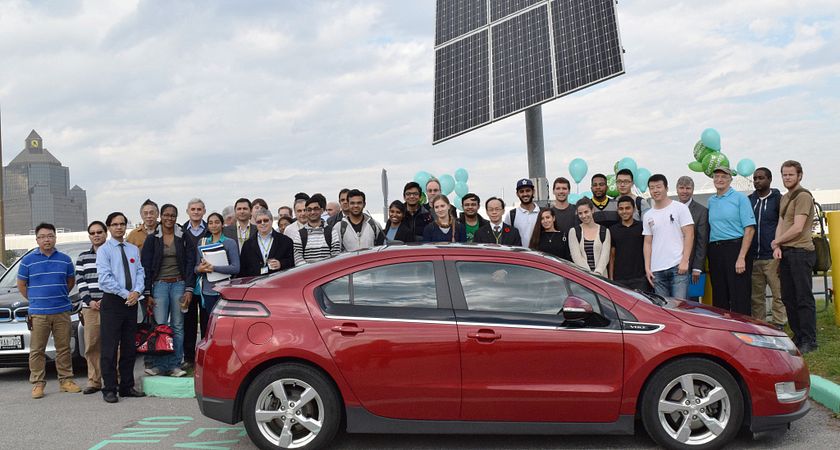 The initiative involved the college's engineering technology students, who helped to plan and assemble the station and maintain the equipment. Centennial offers programs in Electrical Engineering Technician, Construction Maintenance Electrician and Energy Systems Technology.
"It's a great day for Centennial when we can bring in major industry partners to help us establish true 'green' technology for the benefit of drivers, while helping to train our students for a bright future in renewable energy," said Patrick Kelly, Dean of Centennial's School of Engineering Technology and Applied Science.
The college's new off-grid charging station is available free to use by owners of electric vehicles who have access to the college's parking lot at Progress Campus in Scarborough.