QUESTIONS
P.O. Box 631 Station A
Toronto, ON, M1K 5E9
Centennial College wins 2016 Ontario Export Award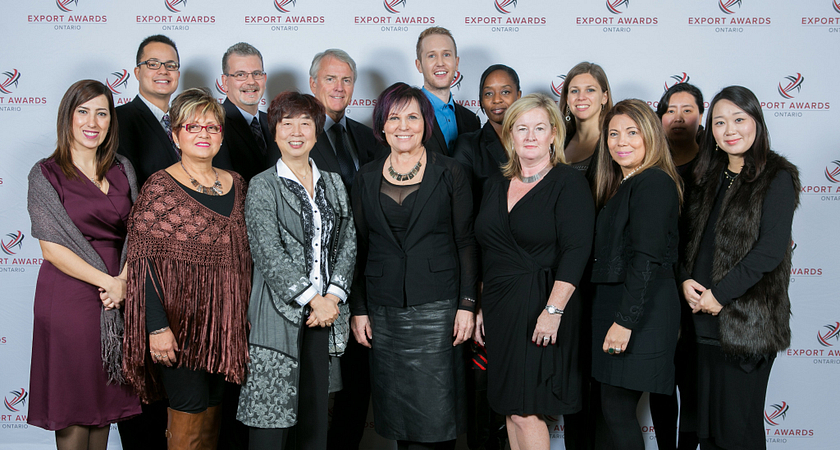 Centennial College was honoured at the 2016 Ontario Export Awards presentation on November 22 in Mississauga when it was one of 11 Ontario businesses and organizations to earn an award for successful export-oriented products and services.
Centennial won in the Services category, recognized for being one of the top schools in Canada when it comes to the recruitment of international students. Almost one-quarter of Ontario's international students attend Centennial College, generating about $180 million for the local economy. Ontario's first college began international student recruitment in China 20 years ago, and today boasts an international student population of 6,500 students at its Toronto campuses.
Selected from a field of more than 25 finalists, 11 Ontario businesses were honoured for pursuing growth in international markets. Toronto-headquartered outerwear maker Canada Goose Inc. took home the top prize as Exporter of the Year, while 10 other businesses located across the province collected awards in categories such as Clean Technology, Global Reach and Manufacturing and Resources.
Highlighting the exploits of local businesses in markets from Brazil to Burkina Faso, the Ontario Export Awards pay tribute to organizations willing to venture into new markets and use trade as a gateway to growth. Extending across industries and including both rural and urban representation, the annual awards are a celebration of the contributions exporters have made to both the provincial and national economy.