QUESTIONS
P.O. Box 631 Station A
Toronto, ON, M1K 5E9
Centennial hosting mayoral debate - October 6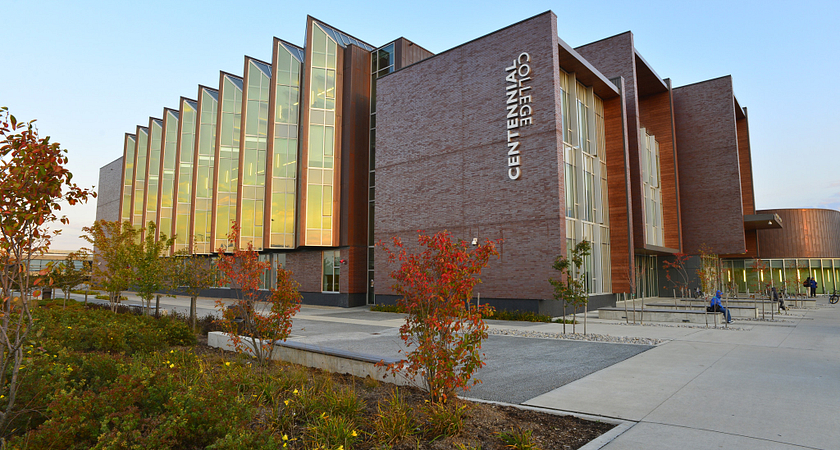 Leading candidates Olivia Chow, John Tory and Doug Ford will be on hand at Progress Campus next Monday, October 6 to answer questions posed by Centennial students, staff and local residents. Centennial is a key stop on this fall's debate circuit, since the college's main campus of 10,000 students was to be served by the proposed Scarborough LRT line. Transit has emerged as the primary election issue among Torontonians.
Our debate will be moderated by award-winning author, journalist and Centennial professor Ted Barris. It will consist of policy statements from the three leading mayoral candidates, followed by questions posed by Toronto Star, Toronto Observer and Torontoist reporters, as well as an open-mike opportunity for students, staff and local constituents to ask questions. The debate is sponsored by Centennial's School of Communications, Media and Design.
"We're thrilled to organize this debate and provide a forum for the residents of Scarborough and the Centennial community to hear from the candidates about their vision for this city," says Nate Horowitz, Dean of the Story Arts Centre.
The debate will take place on Monday from 7 to 9 pm in Lecture Theatre L1-02 in the Library Building at Progress Campus. Doors will open at 6:30 pm. Students, staff and residents will be seated on a first-come, first-served basis. Overflow seating will be available in E1-29 where the proceedings will be shown online. Community broadcaster Rogers TV will be live streaming the debate on cable 10 and 63. It will also be available online on http://CityNews.ca/live.