QUESTIONS
P.O. Box 631 Station A
Toronto, ON, M1K 5E9
Centennial's cannabis education program grows its industry connections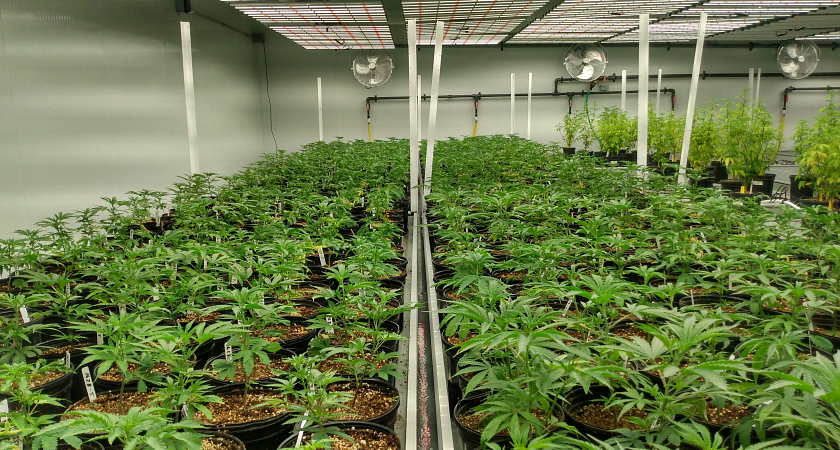 When students of Centennial College's Cannabis Cultivation and Processing program arrive at Black Rose Organics' licensed cannabis facility, they may suit up and get their hands dirty transplanting young cannabis plants to larger containers for optimal growth. The next day, the work placement students' cannabis education may include sitting at Black Rose's boardroom table, participating in project brainstorming with the company's leadership team. This well-rounded experiential learning experience is designed to help refine and nurture the cannabis industry's most in-demand skills — while simultaneously serving as an extended job interview.
"Students will see and participate in all parts of the cannabis process, which will give them a chance to discover what excites them," says Black Rose's senior executive advisor, Paul Sidhu, who recently hired 14 placement students to work in the company's two facilities. "At the same time, we are looking for passionate and creative people who have a love of the plant. Who are the students who stay late to ask questions and want to learn about all sides of the business? Those are the people we hire."
In Canada's budding legal cannabis industry, Black Rose — which is currently working on over 60 projects, such as a dark chocolate-covered, cannabis-infused coffee bean— is quickly emerging as a leader. Its forward-thinking approach to new products and services is also a natural fit for Centennial's innovative cannabis education program, which, unlike similar educational offerings, moves beyond teaching cannabis law and regulations.
The program's convenient online delivery, with built-in placement, covers key characteristics of cannabis anatomy and functionality, processing cannabis from seed to sale, creating product formulations, operating specialized cultivation materials and equipment, and the critical role of quality control and assurance.
"Centennial's content is in depth, and they're also very open to discussing new curriculum additions," says Sidhu, who, with his years of industry experience, sits on the Cannabis Cultivation and Processing advisory committee, which guides the college on program direction, industry needs and learning outcomes. "It's obvious Centennial wants to get ahead of the curve. We've assisted with developing some of the online content and we've had some discussions around me teaching a course."
For their part, Centennial cannabis program students will arrive at their work placement already equipped with knowledge to work as cultivation, production or sanitation technicians, operations assistants, and marketing assistants. Sidhu says he is looking forward to seeing students apply their theoretical comprehension as they gain new practical skills.
"When you suit up you have to sanitize, put on your hair net and mask, then your outfit and booties and sanitize again, and everything is documented," he says. "Even a routine experience like that can be a great source of knowledge for someone who's only had a conceptual framework. I'm interested to see which students remember regulations and demonstrate how invested they are."
In addition to cultivation, regulations, and legal, ethical and social responsibility, an increasingly important area of the business, says Sidhu, is Canada's share in the global cannabis market. While newly-elected U.S. president Joe Biden's stance on cannabis will play a deciding role in Canada's reach, he says the country is currently poised to be the sole product supplier for various global destinations.
"Canada is making a heavy play to take over Germany, for example," Sidhu says. "Germany is not accepting product where it's mass produced without stringent standards. They want to see the Canadian flag on it, so that type of knowledge is also something very beneficial students will gain during their work placement. Cannabis program students get an inside look at what's happening with global growth and see us do deals in real time. We have our finger on the pulse of how markets are expanding and how to get into those markets, and we want to impart that knowledge to the next generation."
By: Izabela Szydlo