QUESTIONS
P.O. Box 631 Station A
Toronto, ON, M1K 5E9
Centennial to resume lab instruction in July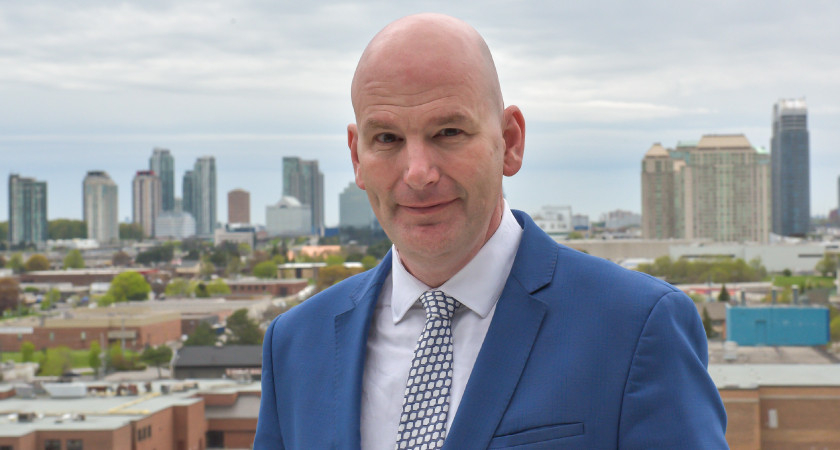 Colleges and Universities Minister Ross Romano today announced that in-person lab instruction will resume in July to support a range of college programs that require hands-on work to fulfil the programs' requirements.
The government's announcement is a welcome one. It's a very considered, well-planned and carefully executed soft launch that will initially reopen our doors to those students currently unable to complete their programs because they need physical time in our laboratory spaces.
We've been preparing for this eventuality and are ready to proceed with our own detailed plan to reopen the necessary labs. Centennial will be resuming this activity with a measured, phased-in approach which will prioritize Winter Semester lab recovery and graduate requirements in this first phase.
I'm very pleased with the government's ongoing commitment to our students' success, and we will ensure that we fulfill that mission in a multitude of ways so that our students and staff remain safe and protected. In the interim, only a minimal number of students and employees will be physically present on our campuses at any one time.
Students, faculty and staff who will be asked to report to campus next month will be contacted directly in the coming days. For everyone else, our work-at-home/telework and online programming will continue for the majority of our operations.
Let me stress: staffing on campus, at this stage, will be restricted to key related functions for student lab completion and child care services. I anticipate there will be no ancillary campus services offered during the month of July to limit social contact, and students and staff will be on campus solely for the purpose of their scheduled programming.
Due to the tremendous efforts and dedication of faculty and staff, the transition to remote learning in March was very successful. We found an array of innovative ways to ensure students continued to receive high-quality programming during the pandemic. Still, some programs require lab work and other in-person classes to fulfil the programs' requirements – work that was deferred until the summer.
Colleges have continued to collaborate with Minister Romano and public health officials on the safe return of in-person classes. Each college, including Centennial, has developed a plan that includes guidelines for physical distancing, protocols for cleaning and rules for using personal protective equipment (PPE) and enhanced safety measures.
Thanks to the government's proactive approach we will continue to respond quickly, flexibly and effectively to address community and labour market needs. We will be sharing more details about our plans for limited July lab instruction in the coming days.
Dr. Craig Stephenson
President & CEO
Centennial College