QUESTIONS
P.O. Box 631 Station A
Toronto, ON, M1K 5E9
Central Michigan University Offers Masters Program Courses at Centennial College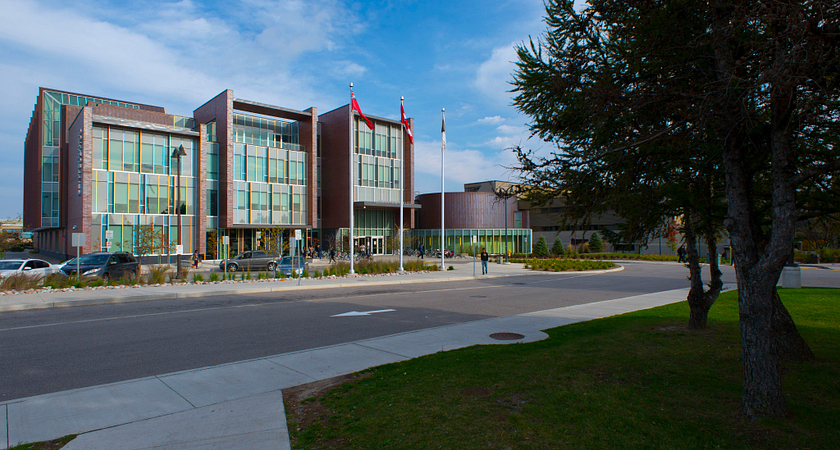 Centennial College and Central Michigan University (CMU) are collaborating to offer CMU's Master of Arts in Education with a Community College (MAE-CC) concentration, delivered for the first time at Centennial's Progress Campus.
Offering three streams covering training and development, administration/student affairs and college teaching, the MAE-CC program has a strong track record with more than 2,000 alumni attaining leadership positions, including as professors, college and university presidents, senior administrators, community leaders, hospital administrators, military leaders and industry trainers across Canada.
CMU is also offering recognition of Centennial's Teaching and Learning in Higher Education certificate program by providing two transfer credits for graduates towards the Master's degree upon admission requirements being met.
"We are indeed thrilled to be expanding our relationship with Central Michigan University by offering the Master of Arts in Education – Community College concentration at Centennial College. Our innovative programming partnership will contribute to leadership development for the post-secondary sector" says Dr. Rahim Karim, Centennial's Associate Vice President – Partnerships, Pathways and Internationalization.
MAE-CC is delivered through a mix of in-class, hybrid and online classes that can be completed in about two years. Centennial's Progress Campus, where the program is scheduled to be delivered, is a modern, fully accessible site in an inspiring setting. The first intake will begin this fall with courses running online. Subsequent delivery on site in light of COVID-19 is subject to provincial, public health and Centennial institutional guidelines and procedures.
"For almost 45 years CMU has been delivering the Master of Arts in Education – Community College across the province of Ontario," states Dr. Kaleb Patrick, CMU Academic Program Director and Professor. "Not only is our program designed specifically for the Ontario College system, but we are also an imbedded part of the postsecondary community and devoted to the success of Ontario Colleges. Collaborating with Centennial College allows us to expand our program's reach with a prestigious institution."
For more information about CMU's Master of Arts in Education with a Community College (MAE-CC) concentration, please go here or to CMU Global Campus.
About Central Michigan University
Established in 1892, CMU has more than 16,000 students on its Mount Pleasant, Michigan, campus and more than 8,000 enrolled online and at more than 30 locations across North America. Among just five percent of U.S. universities in the highest two Carnegie research classifications, CMU offers approximately 300 academic programs at the undergraduate, master's, specialist and doctoral levels. In addition, CMU has established the United States' 137th College of Medicine. CMU is a university where students, faculty, staff and alumni learn to pursue excellence, live with compassion and be leaders.