QUESTIONS
P.O. Box 631 Station A
Toronto, ON, M1K 5E9
Coming Full Circle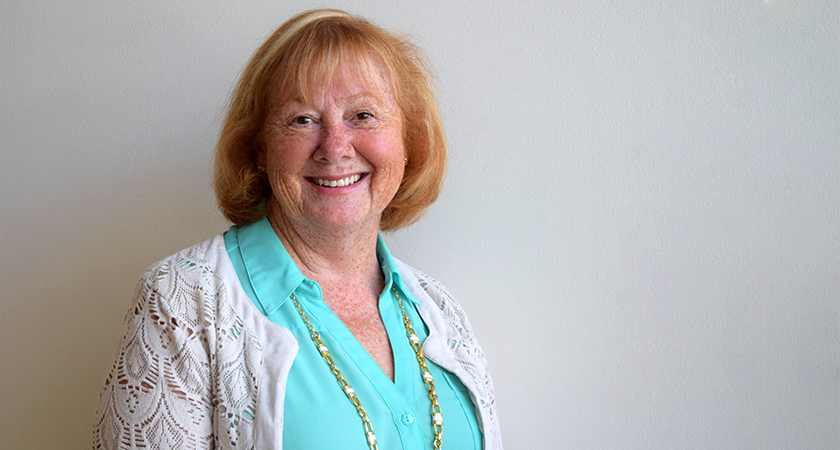 Most people's professional lives are full of twists, turns, zigs and zags but Ellen Bull's career is a circle, ending where it began – at Centennial College.
That career began in 1975 when Ellen graduated from Centennial's nursing diploma program. She immediately joined Scarborough General Hospital as a RN, eventually becoming a Clinical Educator, Nurse Manager for the Burn Unit and Plastic Surgery, and finally Director of Critical Care and Emergency. When Centennial College decided to add a critical care program, it turned to the expertise of Scarborough General Hospital staff and Ellen became part of the planned new program's advisory board.
"I enjoyed helping develop the program and always had an interest in education," she says. "When the opportunity arose to join Centennial College, I saw an opportunity to branch out in a new direction -- and have a bit more work life balance."
Ellen started teaching Nursing and Paramedics at Centennial College's original Warden Woods campus in 1988.
"There were no big labs, old equipment and not enough natural light," she says. "But the program was – and still is – progressive. Faculty encouraged each other to keep current, try new things and think outside the box."
Within a few years Ellen became the Paramedic program's coordinator, then of Chair of Allied Health and eventually Chair of Collaborative Nursing. She also worked to develop a college faculty orientation and a quality review program in Centennial's Centre for Instructional Development (CID) and served as Chair of Allied Health and Nursing for Continuing Education.
"I was really fortunate," she says. "I was on founding committee for the University of Toronto Scarborough and College's paramedic joint degree program, went to Shanghai to help build a bridging program for Chinese pharmacy students and led a Signature Learning Experience to Honduras where we worked with a local health clinic."
Centennial's Signature Learning Experiences allow students to develop leadership skills and explore social justice issues by participating in service-learning projects around the world.
While juggling increasingly busy work and home lives, Ellen also continued her own education, attending classes "every weekend for three years" until she completed her Masters Arts in education.
"Teachers have to be excellent learners, especially teaching health care," she says. "We have to stay abreast of emerging technologies, the latest equipment, advances in nursing and holistic medicine, changes in policies and procedures and new education theories. At Centennial, we learned – and laughed together."
Although Ellen has been part of many changes at Centennial, she's most proud of the transition to degree status for the Nursing and Paramedic programs and the mass casualty or mock disaster simulation which involves more than 300 first responders, health care practitioners and students every year.
Ellen stays involved with Centennial and former colleagues as Treasurer of the Centennial College Retirees Association and at professional meetings and conferences. "Centennial gave me so many opportunities and experiences," she says. "I'm enjoying retirement but I'd do it all over again!"