QUESTIONS
P.O. Box 631 Station A
Toronto, ON, M1K 5E9
Counting Back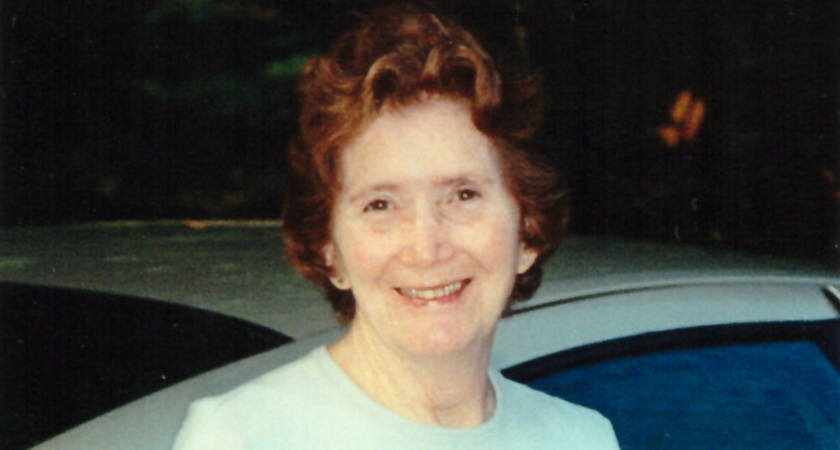 There were few options for high school students in the early 1940s. Canadians were still recovering from the deprivations of the Great Depression and hundreds of thousands of the young men and women were either being conscripted or volunteering for military service as World War II escalated. Families needed wages and the country needed workers. So, like most of her generation, 15-year- old Marj Jeffries (Chouinard) left school and found her first job in a publishing house in downtown Toronto.
But she remained a student, learning on various jobs and taking evening courses, earning a BA, then a CMA and an MBA. She developed a successful career in accounting and finance, eventually becoming a departmental supervisor of accounting at Canadian General Electric. While working full time and pursuing her education, Marj also raised three children. But despite all her accomplishments, Marj had a secret ambition.
"What I really wanted to do was teach," she says. "I didn't have the opportunity to go to Teacher's College, so lacked the experience or training to be hired in the school system."
But Marj had the ideal experience and training for a new form of postsecondary education. After seeing an advertisement for business instructors at what would be Ontario's first publicly funded college, Marj applied. After an interview at the Dean's "office" ─ a desk in the middle of an open floor surrounded by equipment and construction workers ─ Marj took a chance. In the summer of 1966, she joined a handful of other professionals from various industries on the second floor of renovated munitions factory in Scarborough. And so began the scramble to launch Centennial College in time for the fall semester.
"I was given the text book and had about a month to develop the course," she says. "But it was no problem because the material was so familiar. What I found tricky was how much material to cover in one lesson. It took some experience with the students to learn that."
Marj worked at Centennial for the next 25 years, retiring in 1991. But she'll never forget those first weeks.
"Most, but not all, classrooms were complete so instructors competed with the clamour of construction still going on," she says.
By the late 1970s, Centennial had several campuses and business classes were held at the Progress, East York and Ashtonbee campuses.
"For a while, we were teaching at Progress and Ashtonbee on the same day, which occasionally made it tricky getting to class on time." she says. "Those early years made us all pretty adaptable."
Now 91, Marj enjoys living in Muskoka year-round, with summers at her cottage, and spending time visiting with her children, seven grandchildren and seven great-grandchildren (many of them in sunny California).
She has never regretted her decision to join Centennial College. "I enjoyed working with the students," she says. "They came from so many different backgrounds and cultures. But most had goals and worked hard. We not only gave them the specific skills and knowledge they needed to enter their chosen fields, we gave them the confidence they often needed to succeed. It's nice to know I played a part in helping a few people."