QUESTIONS
P.O. Box 631 Station A
Toronto, ON, M1K 5E9
Fall 2021 Semester: Information for Centennial College Students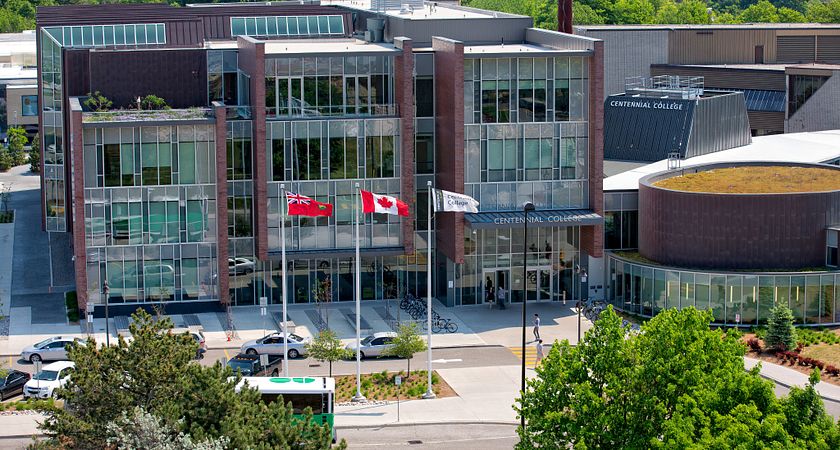 The past 15 months of the global pandemic have tested us all. Students, we are truly in awe of how you have persevered while transitioning to new ways of learning, and living. During this time, Centennial has been focused on continuing to provide an excellent educational experience, while keeping our College community safe.
With September approaching and the roll-out of vaccines continuing, the prospect for a return to campus is brighter than ever. We have already begun planning for fall, when we look forward to a safe and measured re-opening of our beautiful, state of the art campuses.
At this point in time, we anticipate campus re-opening in September with a partial return of staff and students to correspond with our return to campus phases chart. This will include a mix of on-campus and online experiences for academic program classes, service areas, as well as CCSAI events and club activities. On June 18, we will post a complete list of programs on our website, and how they will be offered – in-person, online or hybrid. As the situation continues to evolve over the course of the fall, we will also be prepared to welcome even more students on campus, in line with public health and government directives.
Academic Excellence
We understand that, as we slowly emerge from the pandemic, you will have questions about what your college experience will look like in September. Over the past several weeks, Deans and their academic schools have been hard at work, planning how they will deliver each course and program this fall, while ensuring they build in contingency plans in the unlikely event of a fourth wave of COVID19 in Toronto.
While the programs may differ in the format they are offered, what will be consistent is the high academic quality of your education. It's our role to help you prepare for success in your career, and in your life, and it's our highest priority at Centennial College.
Services and Skills Development for Success
We also know that your success is not solely determined by what happens in labs and classrooms (in-person or virtual). And so, over the next three months, the College's service areas eg. Libraries and Learning Centres, Bookstores, Student Services, Dining Services, International Education, IT will be busy planning on how they can continue to support your academic journey while continuing to follow government and public health directives and best practices.
In the meantime, please be sure to connect with fellow students by downloading the Experience Centennial app. This is the official student engagement platform to find virtual events, learn about specific resources, and connect (or reconnect) with classmates.
As we noted earlier, we know you'll have questions, and we will do our best to further clarify the picture for fall as soon as possible. We are working diligently behind the scenes to help ensure whatever your learning experience is this fall, in-person, online, or a little of both, that you will be safe and successful!
We will be in touch again soon. In the meantime, we encourage you to visit our website and social media channels regularly for updates as our plans unfold. You may also have specific questions that you need answers to right now – you can connect with us by phone or email.
With warmest wishes for your success in your studies, and for a wonderful and enriching academic year!
Marilyn Herie
Vice President Academic and Chief Learning Officer
Neil Buddel
Vice President, Student Success