QUESTIONS
P.O. Box 631 Station A
Toronto, ON, M1K 5E9
Heritage Site Management Program Wins Award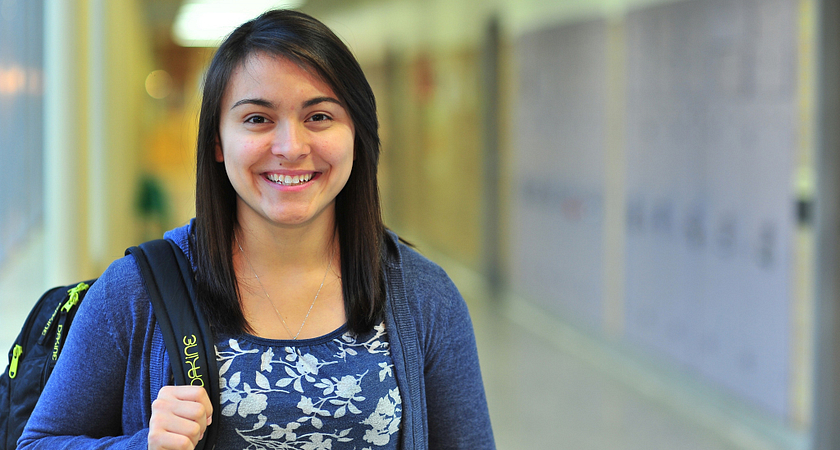 Centennial College's unique Culture and Heritage Site Management program has been selected as the recipient of the Scarborough Museum's 2013 Award of Merit. Established in 1999, the City of Toronto presents the Award of Merit to individuals or organizations that have made a significant contribution to museum programming and development.
"Culture and Heritage Site Management supports museum professionalism, and the program is receiving the award for its inspiring commitment to the museum and this community," said Madeleine Callaghan, Scarborough Museum Curator. "This terrific program has worked in partnership with Scarborough Museum and provided us with solid internship support over the past two years. The interns have done exceptional work in public programming and exhibits. I hope that this rewarding partnership will continue in the years to come."
Centennial's School of Hospitality, Tourism & Culture faculty pointed to the work of two Centennial alumni, Jessica Chase and Natalie Lem, who were placed at Scarborough Museum over the past two years for having contributed to both the reputation of the local museum and to the college's profile in the community, calling them "excellent representatives of our program."
Each December, an organization, company or individual that provides outstanding support to the museum and the Scarborough community is presented with the Award of Merit during the Museum's popular Desserts by Lamplight evening, which takes place this year on Dec. 14 at the museum, a well-preserved rural home. Constructed in 1858, the Cornell House was originally home to Charles Cornell, his wife Matilda and their eight children.
In addition to reflecting Scarborough's rural history through school programs and tours, the museum is a genuine community resource, a place where youth and newcomers to the area may develop interests, skills and friendships. Scarborough Museum is located at 1007 Brimley Road, just north of Lawrence in Thomson Memorial Park. Scarborough Museum is one of 10 public museums operated by the City of Toronto.