QUESTIONS
P.O. Box 631 Station A
Toronto, ON, M1K 5E9
Introducing our New PSW Accelerated Program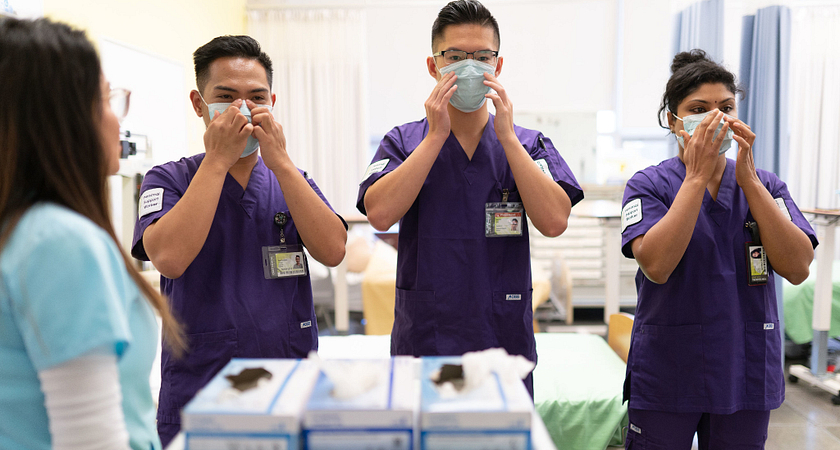 On February 24, the Ontario government announced a new accelerated training program for personal support workers (PSWs) that will boost PSW enrolment at Ontario colleges, including Centennial College.
To help staff long-term and seniors' care homes across the province, Ontario is funding the program to cover students' tuition and related expenses, such as textbooks. The accelerated program begins April 5 and allows participants to graduate with their PSW credential within six months, rather than the normal eight months, by increasing the number of study hours per week.
"Centennial College has long been a trusted educator of personal support workers, who then go on to care and support some of the most vulnerable people in our community," says Dr. Craig Stephenson, President and CEO of Centennial College. "We are honoured to contribute to this coordinated effort to place newly trained personal support workers in Ontario's network of long-term and seniors' care homes during the present health care situation. And moreover, the accelerated program offers a wonderful, funded training and employment opportunity for those seeking a fulfilling career in the health care sector. Indeed, I hope those looking for a career change or a new journey in life give Centennial's PSW program serious consideration."
The new program uses a hybrid model that combines online learning with in-person practical experience. Students will complete courses online and participate in laboratory classes situated at our Morningside Campus. Students will be available to volunteer at long-term care homes and other settings early in the program, and will go on to paid work placements after three months.
"This is a major step in filling the demand for more personal support workers," says Linda Franklin, the President and CEO of Colleges Ontario. "This will strengthen the quality of care throughout Ontario and bolster the fight against COVID-19."
The new PSW Accelerated program is expected to result in more than 8,000 PSW graduates ready to be deployed across Ontario this fall. Centennial College will begin accepting applications in early March. Click here to view our PSW Accelerated programs.