QUESTIONS
P.O. Box 631 Station A
Toronto, ON, M1K 5E9
Introduction of Evening/Weekend Parking Fee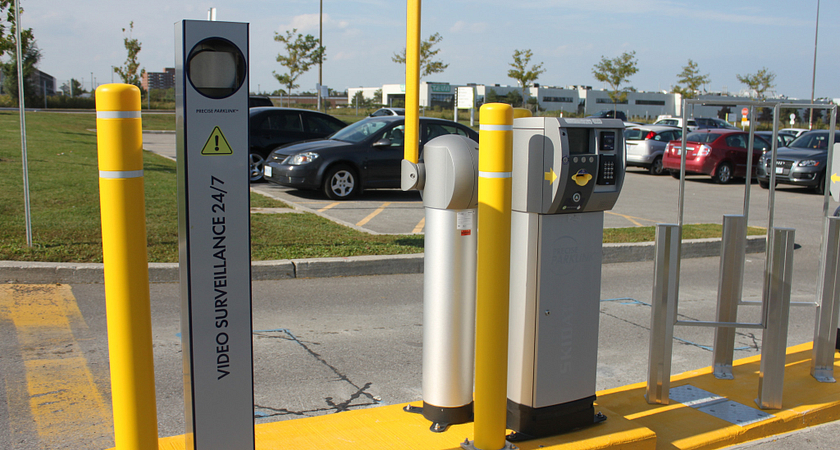 Changes to the Ancillary Fee regulations have prompted a thorough review of the College's parking pay structure as it relates to evening and weekend hours. In the past, the College collected a mandatory ancillary fee of $0.75 per class hour from all Continuing Education students for evening/weekend parking, regardless of whether they chose to park a vehicle on campus or not. With this mandatory fee now removed, Centennial is introducing a new evening/weekend parking payment structure that will require our parking lot gates to remain down after 5:30 pm daily and on weekends so that entry can be controlled by user payment.
Starting September 1 there will be a flat $5 evening parking fee applied from 5:30 pm to 5:30 am Monday to Friday, and for full days on Saturday and Sunday. There will also be a "Pay As You Go" option for continuing education students and staff, available through Pay and Display, Pay on Foot (POF) machines, and through credit card tap-in and tap-out at some of the parking gates. Current weekday rates and fees will remain the same. Full-time students and staff who possess an annual or semester parking pass can access the lots at night and on weekends at no additional cost.
Part-time parking users can also choose to purchase Voucher Packages of 15 exit passes at a discounted rate of $49. These vouchers will be valid only for exit during evening/weekend hours for one year from the start of the semester at the time of purchase. For example, a Fall Semester purchase is valid from September 1 to August 31 of the following year, while the Winter Semester purchase is valid from January 1 to December 31 of the same year. Voucher Packages will be available for purchase by staff and students through Registration or at Pay on Foot machines and can be picked up at your campus Security Office. Please note: vouchers are non-refundable and non-replaceable.
Look for new signs and posters around your campus for more information.