QUESTIONS
P.O. Box 631 Station A
Toronto, ON, M1K 5E9
Martin Baron's long, changing road to success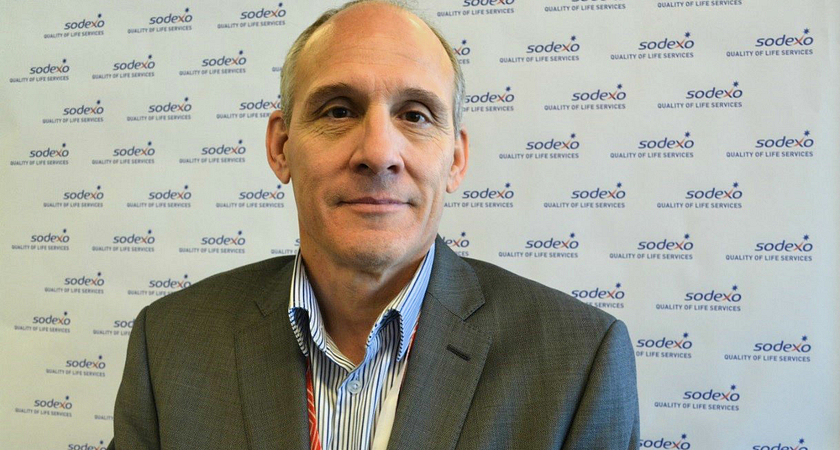 Martin Baron is currently the Director of Operations for the Australian branch of Sodexo, a management company that counts food catering among the many things it takes care of. Martin is responsible for annual budgets in excess of $70 million, but before that, his long career began at Centennial College in 1986, when he took part in our Hospitality program. Some things never change, and he managed to turn that program's knowledge into a successful career, like our current students do. Here's how he got where he is today, and how Centennial helped.
Coming to Centennial
"I had started in the industry fairly early," Martin says. "My first job was with McDonald's at the Metro Toronto Zoo." Despite the stereotypes, it was a job he actually enjoyed.
"The group of people I worked with were really outgoing and customer-orientated," he says. "This gave me a good introduction to the business. Once I had worked in the hospitality industry for the first time, I was hooked." From there, he'd start taking steps to make it into his career, eventually coming to Centennial College's Hospitality program, after spending a few years working in the trade and deciding he wanted further education. Even though it was 1986, the backbone of the program was similar to our current version of the program.
"There was a focus on practical and theory at the time," Martin says. "Your days were split between hands-on learning such as cooking classes, bartending training, oenology (wine) class then you could have a hospitality law class or statistics. The classes were very small, maybe 20 – 30 people maximum so there was lots of opportunity to ask questions of the instructors. The instructors we had were all from the industry." The main difference today is our focus on modern technology and business culture, and our brand-new facilities at the Culinary Arts Centre.
"The key for me was the strong base of knowledge I left the college with," he says of his time in the program. "This gave me a great foundation and really gave me a lot of flexibility, which many companies are looking for in new managers. The more you can do, the more opportunity you have to be successful and advance through the business. The other thing is that because of the structure of the classes and the team atmosphere that was encouraged, it allowed me to really learn to think on my feet, another strong asset any business is looking for."
A global career
Martin is currently the Director of Operations at Sodexo's Australian branch, and has been with the company for 30 years, thanks to connections made through Centennial.
"I actually won an award at the end of my second year and it was sponsored by a company called Saga Foods," Martin explains. "This lead me to do my placement with them in my final semester and the rest, you can say, is history." Through a series of purchases, Saga Foods would eventually become a part of Sodexo.
"Sodexo is a services management company," Martin explains. While he started off in catering, the company itself evolved from a single service offering to a broad variety of operations for companies today. "Not only do we manage dining services and hospitality, we manage construction projects, grounds maintenance and more. The key is learn to manage, and if you do that, you can manage almost any type of business."
"Over the past 30 years I have lived in eight different locations across Canada," Martin says, "from Alberta to Nova Scotia. Presently I am on a global transfer working in Perth, Australia."
"It is the largest contract our company has ever signed," he says, "worth about $200 million per year." To say the company has faith in Martin's skills is an understatement.
For those following
"I would say be flexible and be willing to learn," Martin advises, looking back at his career so far. "Sounds easy, but this is a very fast-paced business and world. Things are constantly changing. Be a change agent, not a blocker, and you will have a long career in Hospitality."
By Anthony Geremia