QUESTIONS
P.O. Box 631 Station A
Toronto, ON, M1K 5E9
Meet Centennial's 2017 Premier's Award Nominees
Each year, Ontario's 24 public colleges are invited to submit nominees for the Premier's Awards, which honour the important social and economic contributions that college graduates make to Ontario and throughout the world. The Premier's Awards recognize graduates in six distinct categories: Business, Community Services, Creative Arts and Design, Health Sciences, Technology and Recent Graduate.
Centennial College is very proud to present our nominees – one in each category – for 2017. All have distinguished themselves by going far in their chosen field by calling upon their creativity, leadership and innovative thinking. Their work, and that of the other nominees, has helped to raise the profile of all Ontario college graduates!
The awards program, launched in 1992 to mark the Ontario colleges' 25th anniversary, is administered by Colleges Ontario. This year's winners will be announced on November 27 in Toronto.
Joseph Mancuso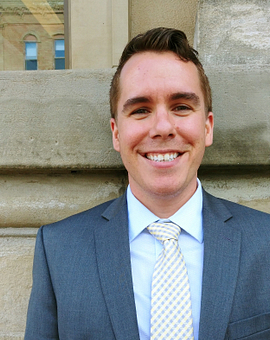 Joe Mancuso is a social media strategist who builds clients' profiles and reputations, and is passionate about using his skills to do good in the charitable sector. Just three years after graduation Joe's career has been a remarkable climb, progressing from public relations to advertising and client relationships, and on to content marketing and social media strategy. This year, he joined the global investment firm Franklin Templeton Investments as a social media strategist, helping to build the company's Canadian presence. He previously worked as a senior content marketing specialist at Northbridge Financial, where he created digital strategies for three insurance brands. As a college intern, Joe launched his career with APEX public relations, where "I pretty much said yes to everything and anything I was asked to do" – a strategy that courted opportunities. In addition, Joe volunteers as a social media strategist for a variety of charitable groups, including the Invictus Games, Tree Canada, Casey House, the Christian Children's Fund of Canada, and Ready, Aim, Hire, which promotes solutions to youth unemployment.
Tracy Schmitt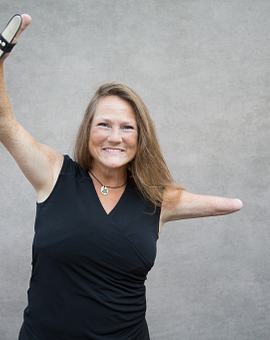 A motivational speaker since age 11, a team builder for more than 20 years, and soon-to-be author, Tracy Schmitt walks the talk of empowerment. She has climbed mountains in Nepal to bring school supplies to villages, captained tall ships as part of a leadership opportunity for youth, and competed in World Cup sailing. Tracy was born with limbs ending above the elbows and knees. Yet disability doesn't define her. As a freelance speaker, she motivates others to embrace possibility. Before launching her full-time career as a motivational speaker in 2015, Tracy was a leadership developer at Air Canada and Shoppers Drug Mart. She worked at the airline for eight years, helping management and unions find common ground. She helped drive restructuring plans that enabled Air Canada to maintain its high standards and morale during a difficult period of transition. At Shoppers, Tracy advocated problem solving during a tumultuous time of pharmaceutical reform. Tracy credits much of her success to the leadership skills she learned in Centennial's Recreation Leadership program.
Sebastian Fuschini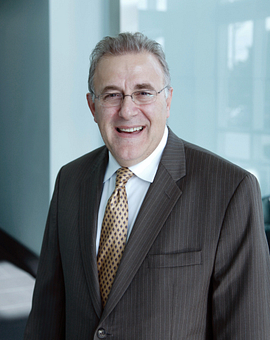 Sebastian Fuschini is a pioneer in the world of restaurant franchising. As a recent Centennial graduate with a business administration diploma in hand, he started at Pizza Pizza as a district supervisor in 1981. At the time, the company was 14 years old and operated 37 franchises in Ontario. In 1990 the firm formalized Sebastian's position of Vice-President of Franchising and made him an officer of the company. He was responsible for the company's growth and development, but still worked closely with individual franchise owners and knew their needs. Under his careful direction, Pizza Pizza flourished. He has been a key figure in helping the Canadian company spread across the country to its current 742 iconic franchise stores. Throughout the years, Sebastian has always had direct contact with new franchise owners, helping guide them in their business development. Sebastian also reaches out to the wider business community to help others learn about the benefits of franchising.

Margot Van Sluytman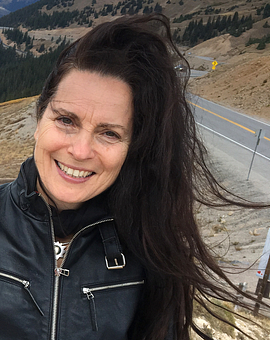 Margot Van Sluytman is a restorative justice advocate and author whose first book led her to meet the convict who murdered her father. The encounter set the stage for a career that has artfully blended writing and publishing with restorative justice. Her career path as a teacher of therapeutic writing, an award-winning poet and founder of a publishing house (Palabras Press) was founded on her college education in publishing, editing and book design. Margot has taught therapeutic writing to inmates, survivors of violence and people who work in the justice system. She has been invited across North America, Europe and South Africa to speak about the importance of poetry and narrative, and how they can shift our often limited understanding of what living justice means. Margot is also founder of the Sawbonna Project. 'Sawbonna' is a Zulu term that means "I see you: I see our shared humanity." The project's mission is to promote the inclusion of all voices in the social, criminal and restorative justice areas.
Robert Theriault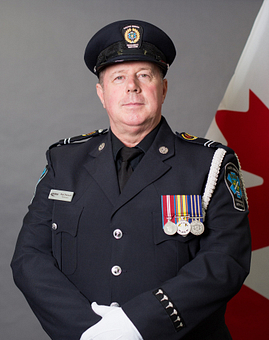 Rob Theriault has over 30 years of experience working as a paramedic, researcher, educator and author. After graduation, Rob was hired as a paramedic by Toronto Ambulance Services, yet was inspired by one of his instructors to teach and write, too. In 1988 he created and ran a part-time ECG course at Centennial, which launched his teaching career. Rob led changes that have improved how paramedics learn, as well as the educational resources they use. He pushes the boundaries of digital and online technology to enhance learning. He developed curriculum at Georgian College and the Michener Institute, and created multimedia teaching tools used by paramedics internationally. A series of workbooks he developed can be used in conjunction with the 100 instructional videos he posted on YouTube. Rob created and taught online courses to paramedics living in remote regions, and developed the first online paramedic program in Ontario. In addition, he co-authored four studies in peer-reviewed journals, including The New England Journal of Medicine.
Malcolm Sissmore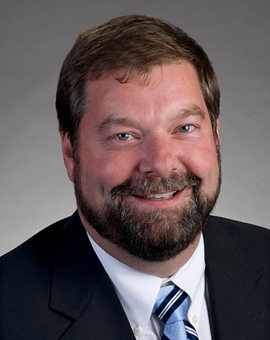 Malcolm started in Centennial's Automotive Machinist Apprenticeship program right out of high school and received his provincial accreditation in 1986. Fresh out of college, Malcolm became plant manager overseeing 100 employees at Advance Automotive, which was Canada's largest engine remanufacturing facility at the time. His work took him overseas, where he was responsible for building an engine remanufacturing plant in China. In 1999 he returned to Canada where he transformed a company that made exhaust pipes for aftermarket muffler shops throughout North America. With the popularity of stainless steel components on new cars cutting into the business, Malcolm guided the firm to begin using its metal tube manufacturing capabilities to enter new markets – primarily the furniture and medical equipment industries – which saved the company and its skilled jobs. Since 2008, Malcolm has been an executive with Delphi Automotive Systems, one of the world's largest automotive parts producers with 168,000 employees globally. Malcolm is a sought-after industry speaker who shares his insights into future automotive technologies and their applications.