QUESTIONS
P.O. Box 631 Station A
Toronto, ON, M1K 5E9
National Indigenous Peoples Day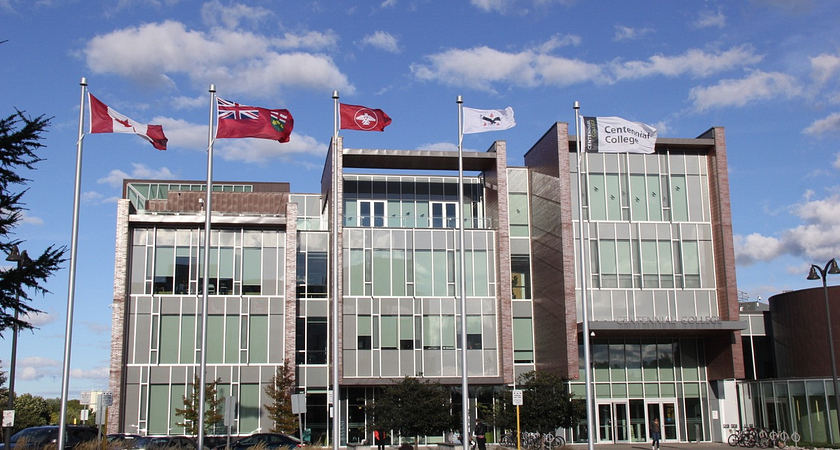 Today is the first day of summer and, by association, June 21 is also National Indigenous Peoples Day. This is a day for all Canadians to recognize and celebrate the unique heritage, diverse cultures and outstanding contributions of First Nations, Inuit and Métis peoples.
The Canadian Constitution recognizes these three groups as Indigenous peoples. Although these groups share many similarities, they each have their own distinct heritage, language, cultural practices and spiritual beliefs.
The summer solstice was selected for National Indigenous Peoples Day in cooperation with Indigenous organizations. For generations, many Indigenous peoples and communities have celebrated their culture and heritage on or near this day due to the significance of the summer solstice as the longest day of the year.
Centennial College is proud to be a part of a rich history of education in this city and this province. We acknowledge that we are on the treaty lands and territory of the Mississaugas of the Credit First Nation and pay tribute to their legacy and the legacy of all First Peoples of Canada, as we strengthen ties with the communities we serve and build the future through learning and through our graduates.
Today the traditional meeting place of Toronto is still home to many Indigenous People from across Turtle Island and we are grateful to have the opportunity to work in the communities that have grown in the treaty lands of the Mississaugas. We acknowledge that we are all treaty people and accept our responsibility to honour all our relations.
In recognition of this special day, Centennial will be raising two distinct flags at all of its campuses tomorrow morning: the Mississaugas of the New Credit flag, and the Ashishinabeck Nation Flag. Please look for them.
Looking for a way to celebrate the day?
Toronto's Fort York is hosting the Indigenous Arts Festival from Friday, June 21 through Sunday, June 23. Admission is free!
Keep in mind June is National Indigenous Month. If you wish to do some reading about Indigenous history in Canada, a good place to start is our very own e-textbook.