QUESTIONS
P.O. Box 631 Station A
Toronto, ON, M1K 5E9
New program examines the business side of fashion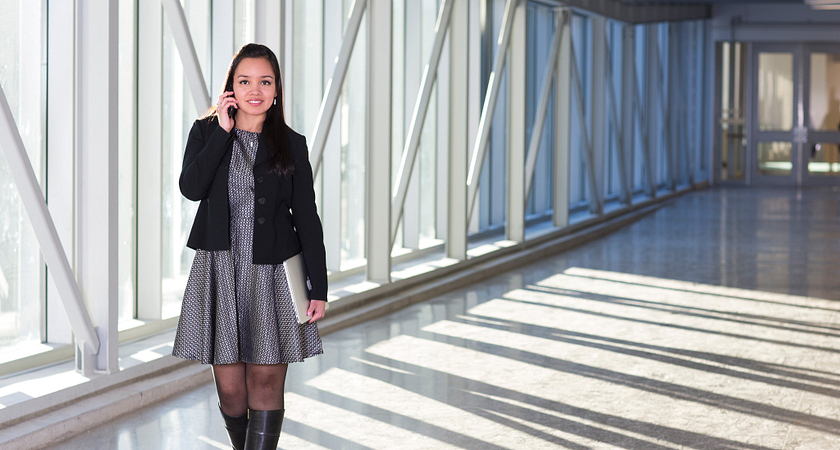 Centennial College's School of Business is launching a two-year diploma program this fall that immerses students in the business of fashion. The curriculum is tailored to reflect the changes reshaping the fashion industry today, including globalization, corporate upheaval and technological innovation.
Students of Centennial's new Fashion Business and Management program will gain an understanding of fashion product development from the ideation stage to sourcing materials and manufacturing. Courses will also focus on marketing, retailing, finance and human resources, as well as the culture of fashion.
"We are extremely excited about this program and its currency and relevance," says Amy Morrell, Chair of the School of Business. "One of its distinct benefits is our emphasis on ethical, sustainable and innovative practices that are increasingly being embraced by the fashion industry globally."
Along with business management fundamentals, students will learn about current design trends and technologies used to predict fashion sales, as well as consumer psychology concepts. Students will have the opportunity to put their lessons into practice in an industry field placement during their final semester.
"Almost every successful designer has someone who helps steer the business side of fashion: Yves Saint Laurent had Pierre Bergé, and Marc Jacobs has Robert Duffy," says program coordinator Leesa Butler. "Our program will help build similar careers for students."
Centennial's Fashion Business and Management program is accepting applications now for classes commencing in September 2015. Visit our program page for more.
Contact: lbutler@centennialcollege.ca