QUESTIONS
P.O. Box 631 Station A
Toronto, ON, M1K 5E9
New Reading Week begins this fall at Centennial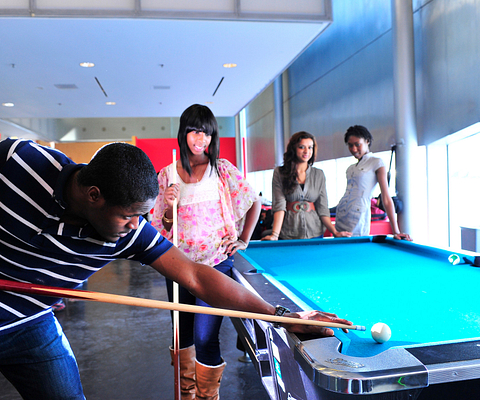 Centennial College is instituting the common 14-week semester starting this fall. Adopted by many universities and colleges, this academic model incorporates a pause in the middle of each semester to provide a beneficial one-week break to students.
Our new Fall Reading Week provides time for studying, completing assignments, seeking academic advising and taking advantage of workshops for tutoring and remediation. Recent research suggests a mid-semester break is essential to relieving student stress and may help promote good mental health.

At Centennial, our new Reading Weeks will align with major statutory holidays that fall on Mondays in each semester. This amounts to Thanksgiving in the fall, Family Day in winter, and Canada Day in the summer semester. These breaks will not always fall after week 7, but may occur in weeks 6, 7, or 8, depending on the calendar year. Note that Centennial's traditional Winter Reading Week will take place in February from now on, rather than in March.
Here are the exact dates of Centennial's Reading Weeks for the 2014-15 academic year:
Fall Reading Week – October 13 to 17
Winter Reading Week – February 16 to 20
Summer Reading Week – June 29 to July 3
We hope our students will take advantage of the new Reading Weeks to get caught up on course assignments and get a jumpstart on work to come – or simply to relax, regroup and relieve stress!