QUESTIONS
P.O. Box 631 Station A
Toronto, ON, M1K 5E9
Older Canadians are outdoors twice as often as millennials, survey shows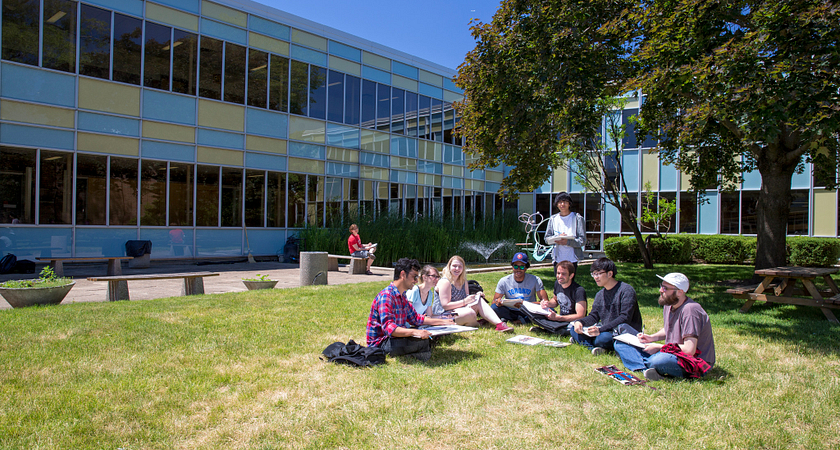 Older Canadians are almost twice as likely as younger Canadians to regularly go outside for recreation, a survey shows.
While most Canadians get outdoors at least once a week, 58 per cent of Canadians 55 and older get outside four or more times per week, compared to a third of Canadians aged 18-34.
Part of the reason millennials (18-34) don't enjoy the great outdoors as much as others may be related to their busy schedules. Forty-seven per cent of millennials say that they don't have the time. This is nearly twice the number of Canadians aged 55+.
To help address this, the Canadian Parks Council, a committee representing national, provincial and territorial parks, created The Nature Playbook to connect more Canadians with the natural environment. The Playbook suggests simple strategies and activities that make it easy for Canadians to incorporate nature into their everyday lives.
"The Nature Playbook is a collection of best practices. It's a guidebook that is meant to inspire action and eventually, widespread cultural change in Canada," said Chloe Dragon Smith, co-chair of The Nature Playbook working group. "If we truly want to make a change for the next generation, millennials are an important audience."
Another reason the Canadian Parks Council created The Nature Playbook is to encourage Canadians to reap the health benefits that nature provides. The survey showed that 86 per cent of Canadians purposefully go outside to reap nature's health benefits. The top reason Canadians go outside is to clear their heads.
"Connecting with nature is important for our health and happiness," said Dragon Smith. "The Nature Playbook can help us all discover the best, most practical ways to get outdoors – no matter who you are or where you are in Canada. It's about finding and embracing what works for you."
The Nature Playbook's strategies are:
Bring children into nature at an early age.
Find and share the fun in nature.
See the urban gateway to nature.
Embrace technology.
Share cultural roots and ancestry in nature.
Seek out diverse partnerships.
Empower a new generation of leaders.
This survey was developed as part of a broader campaign to raise awareness about The Nature Playbook in Toronto. It was organized by Centennial College post-graduate public relations and corporate communications students as part of the Storyworks course at the School of Communications, Media, Arts and Design in partnership with the Canadian Parks Council.
Additional Findings
People from Ontario, Alberta, Quebec and B.C. are more than twice as likely to say that they do not have time to regularly go outside than people in Saskatchewan.
Only 8 per cent of British Columbians say that they have to travel outside the city to connect with nature.
Eighty per cent of Canadians say they are able to connect with nature within five minutes of their house.
Seventy-one per cent of Canadians like to go running or on a walk when they go outside.
For more information or to arrange an interview, please contact:
Alyssa Stewart
Media Relations
astewa51@my.centennialcollege.ca
1-902-303-5247
Rebecca Goss
Media Relations
rgoss@my.centennialcollege.ca
1-647-654-2547