QUESTIONS
P.O. Box 631 Station A
Toronto, ON, M1K 5E9
Olympian returns to Centennial to coach volleyball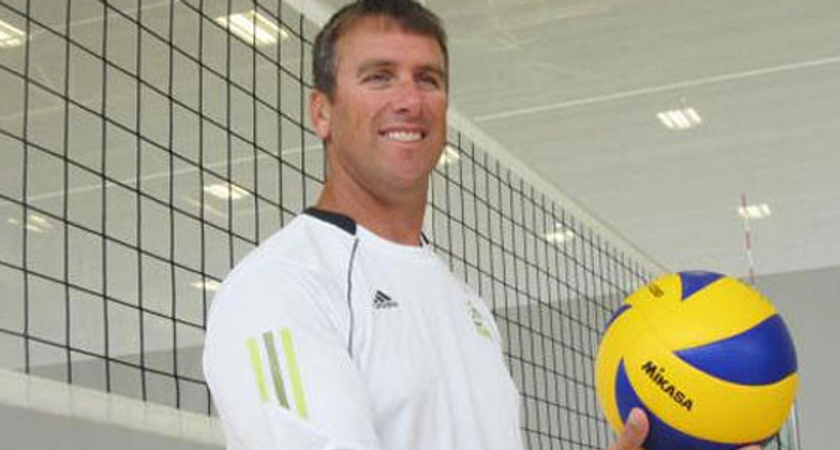 Former Olympian and Centennial College alumnus John Child has been named as the coordinator of the college's newly restored men's and women's volleyball programs. It's a fitting homecoming for Child, who played varsity volleyball at Centennial's DEL Gym while studying business administration, honing his skills for what would become his Olympic victory just five years after graduating in 1991.
Under the direction of varsity coach Janus Packoski, Child would learn the techniques and discipline of a winning team member. The Centennial Colts volleyball team beat out 29 other colleges to win the Ontario Colleges Athletic Association Championships in 1988. During his formative college years, Child would distinguish himself by winning Centennial's Male Athlete of the Year award twice.
After graduation, Child traded his gym gear for business attire and put his 4.0 GPA to good use managing his father's car rental business. Despite the long hours at work and his dedication to raising a young family, Child couldn't shake his interest in volleyball. He would become an eight-time Canadian National champion and three-time Olympian in beach volleyball, capping his sports career with a bronze medal win at the 1996 Summer Olympics in Atlanta, along with team mate Mark Heese. The winning duo would go on to grace boxes of Kellogg's Corn Pops cereal – an awe-inspiring honour for Canadian Olympians!
In addition to 15 years of professional beach volleyball, John has played indoor volleyball for many years. Child transitioned from being a celebrated player to an outstanding coach who has garnered experience mentoring everyone from young beginners to aspiring Olympians. Child was the head coach of the Havergal College volleyball program, and more recently established a new volleyball club in Leaside, which he oversees as technical director. This fall, he returns to Centennial to coach a fresh squad of college players.
"It's a great honour to have John return to his alma mater and continue to mentor the next generation of student-athlete volleyball players," says Steve McLaughlin, Centennial's Manager of Athletics. "Having a former Olympian of John's stature head up our new volleyball program is exciting for everyone involved. John is an exceptional and inspirational athlete who enjoyed a legendary playing career at Centennial. Most recently, John was named to Centennials' inaugural Athletics Hall of Fame in April."
"I am pleased to join the team at Centennial and bring my expertise to the Athletics Department to coordinate and lead this new initiative," says Child. "I look forward to building and developing a program that will bring back volleyball to Centennial."
After a 20-year absence, Centennial will begin club play this year in preparation for rejoining the OCAA in 2014-2015. Child will name his complete coaching staff in the near future.