QUESTIONS
P.O. Box 631 Station A
Toronto, ON, M1K 5E9
Opportunity Never Stops Knocking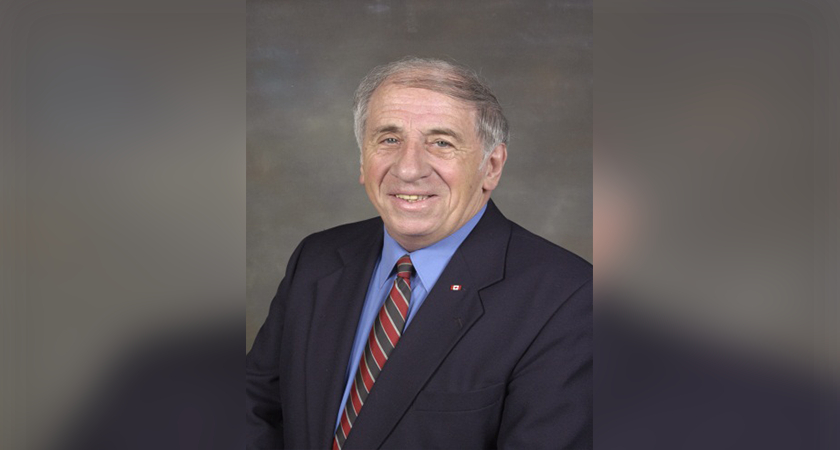 Growing up in the north of England, Barrie Morgan never dreamed he'd become a teacher – much less a college professor in Canada – and not at 62. But he shouldn't have been surprised because when opportunity knocked Barrie always opened the door.
His first professional opportunity came while working for a bank in his home city of Newcastle upon Tyne.
"I applied for a teller position in Ghana, Africa," he said. "I was young, single and saw a chance for adventure. I was hired and had an incredible experience living in a very different culture."
At the end of his two-year contract, Barrie returned to the U.K., got a job as an account manager in a
large manufacturing company, married, and started a family. His company soon offered him a new position measuring productivity and creating more efficient work processes and systems -- and Barrie set off on yet another path in industrial engineering.
After 16 years, Barrie learned his office would be relocating to the south of England.
"My wife and I had visited Canada on holiday and loved it," he said. "We decided that if we were going to pick up and move, why not to Canada?"
In 1977, the family found itself in Toronto where, for the next 20 years, Barrie continued his career as an industrial engineer in one of the major banks – until he was downsized. He began networking, joined the Canadian Society of Industrial Engineers and served on its board. It wasn't long before opportunity once again knocked with a phone call from another CSIE member.
"He couldn't continue teaching his night class at Centennial College," he says. "He was in a bit of fix so I agreed to take over. I'd never taught before but I really enjoyed it."
Before he knew it, Barrie was assigned more night classes to instruct and then four-day classes in the coming semester. And so, at age 62, Barrie became a Centennial College professor.
"Centennial was wonderful," he says. "Everyone worked together and I really felt I was part of a team – unlike some of my previous positions. I met great people and made lasting friendships but it was working with the students – especially those who found themselves on academic probation – that was truly rewarding."
Mandatory retirement in 2002 didn't slow Barrie down. He continued as a contract instructor for the next seven years. During that time, he went to Chennai, India to help the College open a new campus and, through the Centennial's International Division, spent several weeks teaching business courses in Kazakhstan. He also joined the Centennial College Retirees Association, creating their first website and later serving as President until passing the baton to former colleague Les Miscampbell in 2014.
In 2009, Barrie was asked to establish an online distance learning program for a private career college. And so a fourth career as an educational consultant was born. Now in his late 70s, Barrie is having the time of his life continuing developing and teaching online distance learning courses. All thanks to Centennial.
"The College gave me a wonderful new career and many incredible opportunities," he says. "Joining Centennial was my greatest career move."