QUESTIONS
P.O. Box 631 Station A
Toronto, ON, M1K 5E9
Pickering Learning Site Closing September 1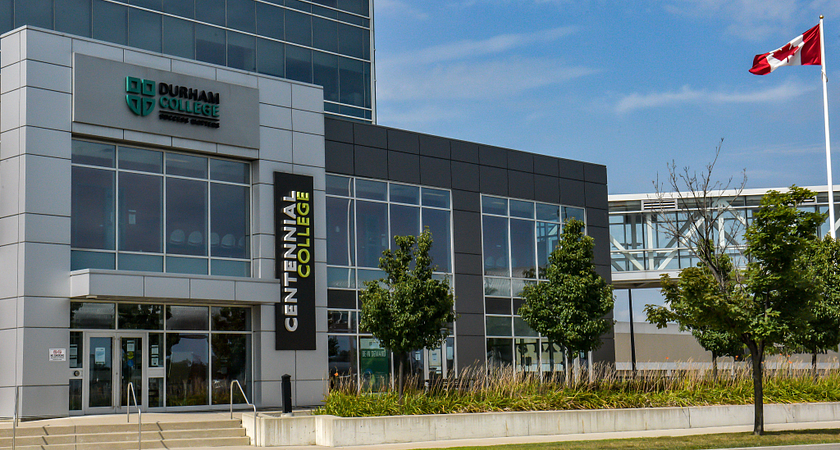 Centennial College and Durham College are closing the Pickering Learning Site (PLS) that the two colleges share effective Tuesday, September 1. Since 2012 the PLS, which is situated adjacent to the Pickering Town Centre and the nearby GO train station, has played a role in supporting students looking to complete post-secondary studies in a convenient, easily accessible location, focused on professional learners and innovative curricula delivery.
Like many segments of the economy, the post-secondary sector has been impacted by COVID-19. Centennial and Durham have had to re-evaluate their operational models and facilities resources, and made the decision to cease all operations in the small rental space before the fall semester. Closing the Pickering Learning Site will reduce the financial burden the pandemic has created for both colleges.
In the immediate future, Centennial will serve PLS students by providing a high-quality online learning experience, as we have for all of our enrolled students. Programming provided by The Business School will be relocated to the Progress Campus when in-class instruction resumes. Academic upgrading courses funded by Employment Ontario will no longer be offered at PLS, but programs are still being offered online with the next tuition-free semester starting on September 14.
Despite the setback, Centennial College will continue to engage with Durham and work closely with its communities to deliver accessible education to residents.