QUESTIONS
P.O. Box 631 Station A
Toronto, ON, M1K 5E9
President Emeritus Ann Buller to receive Order of Canada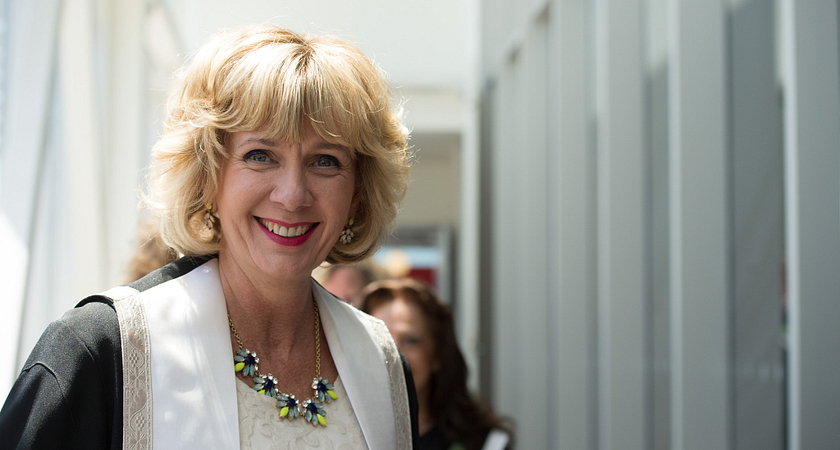 Centennial College President Emeritus Ann Buller is receiving the Order of Canada for her lifelong dedication and commitment to postsecondary education and to improving the lives of others through learning. Ann led Centennial from 2004 to 2019 with unyielding clarity of purpose, shaped by her belief that colleges must address the social and economic inclusion imperatives facing our world. Under her stewardship Centennial has become a valued institution that fosters innovation, emphasizes inclusive and responsive leadership, and strives to honour Indigenous culture and tradition.
Recognizing that the College needed an educational mission that differentiated Centennial in a crowded marketplace, Ann proposed her Signature Learning Experience in 2008. SLE embeds the principles of global citizenship, social justice and equity into every student's curriculum, and prepares them for leadership roles in a worldwide job market by helping them to adopt a global mindset, develop intercultural intelligence and embrace a sense of personal and social responsibility. It was Centennial's defining vision for the learner experience when it was introduced and it endures to this day.
Throughout her leadership Ann elevated the concept of community college to a new plateau, one that values individuals of all abilities and challenges each to rise to their potential. Centennial introduced award-winning programs to support students who are underrepresented in postsecondary education, including those who are the first in their family to attend college, live in underserved neighbourhoods and those with learning disabilities. As a first-generation college alumna herself and a tireless advocate for the entire Ontario college system, Ann has made vital contributions to the Canadian postsecondary sector as a mentor, leadership coach, strong advocate and member of numerous influential boards and committees.
The Order of Canada is how our country honours people who make extraordinary contributions to the nation. Since its creation in 1967, more than 7,000 individuals from all sectors of society have been invested into the Order. The contributions of these trailblazers are varied, yet they have all enriched the lives of others and made a difference to this country. They, like Ann Buller, exemplify the Order's motto: DESIDERANTES MELIOREM PATRIAM – They desire a better country.
Congratulations to Ann Buller for her truly career-defining honour and recognition at the national level. Ann and all 135 appointments to the Order of Canada will be presented with their insignia at investiture ceremonies to be held later in 2022. To learn more about Ann's remarkable career at Centennial College, please see her story here.