QUESTIONS
P.O. Box 631 Station A
Toronto, ON, M1K 5E9
Reporting live on location: Journalism students broadcast Observer Radio News from home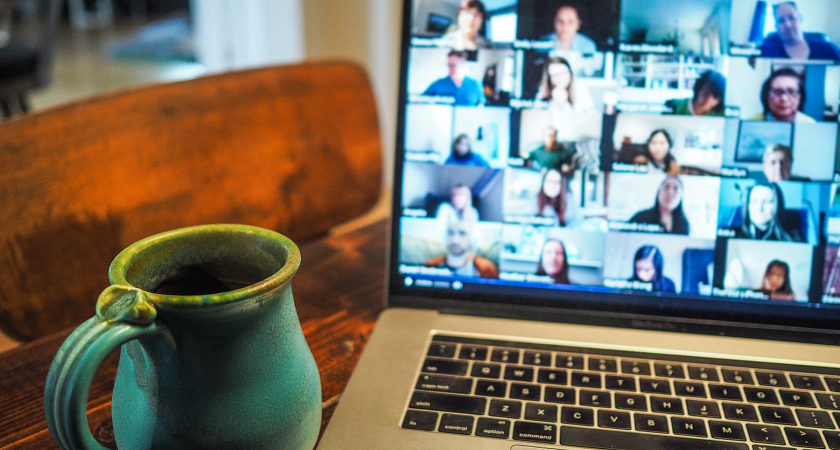 As a part of their practical career experience, students in Centennial College's Journalism program have a big capstone project every year, where they write, edit and produce a radio program called Observer Radio News. When our campus had to close due to the pandemic, our Journalism students and instructors had to start learning remotely. But the show must go on, and faculty and students were able to produce the program from home, an example of which can be heard here. We spoke to Journalism students Zeenya Shah and Margarita Maltceva about how they made the transition, produced the program from home, and what they learned from it.
The transition to home
"Our Journalism Instructor Ellin Besser worked in radio for about 30 years, so she's really experienced, and she wanted to teach us how to write scripts and read stories like what was being done in the industry," Zeenya says.
"Ellin would monitor us and teach us how to read the news off properly. That was our original plan," Margarita says. "But when the pandemic hit, we had to do everything online, and it was very different."
"We had a week off where we didn't do anything and our assignments were pushed back a little bit," Zeenya says. "It gave us time to settle and take in what was happening, which was good because the first few weeks of lockdown were stressful."
How they made the change
"She was always in the studio with us," Zeenya says about Ellin Bessner. "She's always going through our scripts, she's always coaching us, even when we're in the studio, we have her direction. So when we were doing it at home, we tried to do it the way we were doing it in college."
"I was nervous about that, we all were, but Ellin is a really good guide," Zeenya says. "And all of us Journalism students, we communicate on social media, so we always talk to each other and ask each other: how's this going to happen, how are we going to do our broadcast? And we kind of just reassured each other that it would all work out. So we went through our scripts, and then Ellin went through our scripts, and then we just did it on Zoom, and she recorded it while we read it out loud."
"There were always messages, we were always being talked to, and they always asked us how we're doing," Zeenya says, "what our days and weeks were like, and if there's anything we want to share."
"Ellin managed to make it similar to what we'd have in the studio," Margarita adds
Challenges
An upside of remotely making Observer Radio News was how it made the students more independent, especially when it came to the topics of their broadcasts.
"We tried to make it more relevant to what students wanted to hear," Zeenya says. "It made writing a little more difficult, especially stories about sports and entertainment."
Creating shows from home also meant more unique challenges to overcome.
"Because I have kids, I had to hide from them," Zeenya admits. "They're really small, and they follow me everywhere. I had to record in my basement."
Meanwhile, Margarita didn't have the proper equipment to record her voice at first, though Ellin Bessner helped.
"Ellin gave us the instructions on how to record audio, and once we started, she'd begin recording whatever we were reading out loud," she says. "Then she just gave us feedback regarding our newscast. It was very different, but I was very grateful that our teachers were so supportive, and that they wanted to help us as much as they could, and I think they did a good job."
What they learned
"Always be prepared, be flexible and be able to adjust," Zeenya says about what she took away from the experience. "It was a pandemic this time, it could be something else in the future. That's the biggest lesson from our broadcasts. If we're working for a radio station or similar company, we have to be able to adjust and handle any situation that we find ourselves in, like writing scripts from home and trying to write stories when there's really nothing else out there but COVID-19."
"I think I learned that nowadays you can do everything online," Margarita says. "And if I have to do something online, I'll be more prepared to adapt to it. I'm just more adaptable now, so it's not going to be a problem for me."
Written by: Anthony Geremia