QUESTIONS
P.O. Box 631 Station A
Toronto, ON, M1K 5E9
Ryan Green wins bronze medal in world skills 'Olympics' in Brazil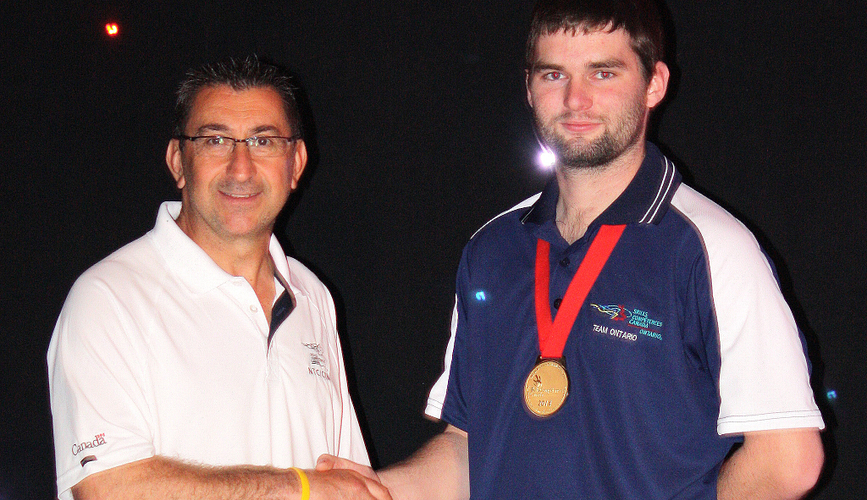 Ryan Green, a student of Centennial College's Motive Power - Heavy Duty Equipment Technician program, has earned a bronze medal at the 43rd WorldSkills Competition in São Paulo, Brazil, in August, making him one of the world's best young construction equipment technicians.
Green was one of some 1,200 competitors from around the world invited to Brazil to test their skills and knowledge in an Olympic-style competition in 50 distinct trades ranging from stone masonry to rapid prototyping. To get there, Green had his skills tested at the college level and then at competitions in both Ontario and Canada-wide contests.
In May 2014, Green was one of three Centennial College School of Transportation students who had won gold at the provincial Skills Canada competition in Waterloo, Ontario, which qualified him and fellow students Daniel Kidd (Automotive Painting) and Steven LeMagueresse (Collision Repair) to take part in the nationals in Toronto.
Green went on to win gold again in the Heavy Duty Equipment Technician contest, while LeMagueresse and Kidd both won and earned a second-place silver finish in their competitions with students from across Canada. The first-place finish automatically earned Green an all-expenses-paid trip to Brazil to compete in WorldSkills in 2015.
Green travelled to São Paulo accompanied by Centennial professor Angelo Spano. As Ryan's coach, Spano arranged for a variety of training activities with program professors and equipment distributors in the heavy equipment sector. In the year between competitions, Green began working for heavy-duty equipment supplier Toromont CAT as part of their service team, which allowed him to further hone his skills and knowledge.
Ryan Green just completed his final semester of his program earlier this month. He also managed to win a Toromont CAT Scholarship for his academic performance at Centennial. Green is the second School of Transportation graduate to win at the WorldSkills in recent years. In 2011, Ryan Gomes earned a bronze medal in Aircraft Maintenance at the WorldSkills London competition.