QUESTIONS
P.O. Box 631 Station A
Toronto, ON, M1K 5E9
Second Career Success: Katherine Bontje on coming back to school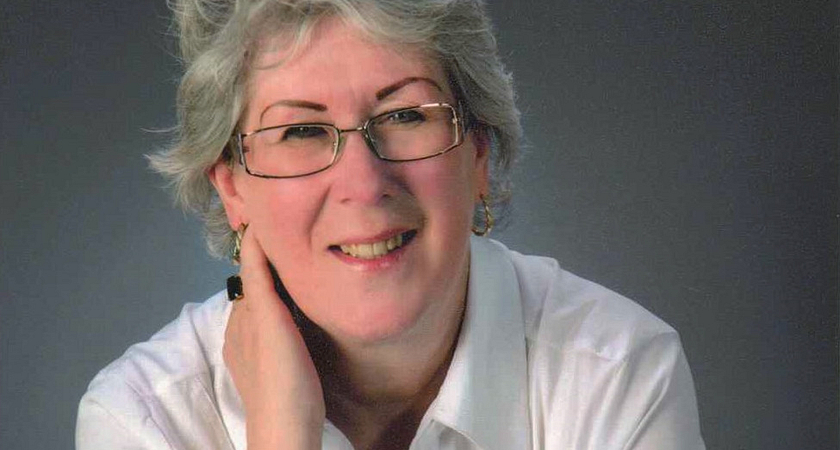 It doesn't matter who you are, or where you're at in life, education is always a right and a career is always within reach. College can connect you to that career, and it's up to you to choose when to make that connection. Katherine Bontje chose to attend Centennial College while in her 50s, hoping to finally develop a rewarding career.
She would return through "Second Career," a government-funded initiative that helps laid-off Ontario residents come back to school and become more employable. Eligible candidates can receive up to $28,000 towards tuition, books, transportation and living expenses on a case-by-case basis. She attended Centennial's Recreation and Leisure Services program, graduated in 2013, and found her dream job shortly thereafter. Here's how it happened.
Her history
"I quit school in 1974, in my grade 12 year, and went out to work full time," Katherine explains. "In the 1970s, you could get jobs fairly easily."
She attempted to return to high school in the 1980s, but family responsibilities precluded those plans. "I have two sons," she says, "My youngest son had a brain hemorrhage when he was a baby, so everything in our lives became centred around that for quite awhile."
"When my kids were young," she says, "I did whatever jobs I could do, especially as a single parent, to get food on the table and a roof over our heads." It would turn out that her life of caring for her children would be the key to her future career success.
Going back to school
Katherine would eventually complete her high school diploma, and use that to further her career, but the modern job market would soon demand that she needed further education.
"In 2011, when I came to the school," she explains, "it was because I'd been out of work for a year. I'd begun to think, what can I do? Well, I do have 20 years of experience working with people with developmental disabilities, since I live that."
With her children a bit older, but with that same need to provide for herself and them, she decided to use her experience as an educational foundation. "What do I want to do that's going to bring me happiness?" She asked herself. "I love working with people with special needs, I just find that I get so much back from them." While visiting Centennial's Employment Training Centre, it was suggested that she look into the Recreation and Leisure services program, which she ultimately chose to attend.
The Program
As noted, Katherine returned to school through the Second Career initiative. The Government of Ontario assisted her journey by providing cash for tuition, books and living costs while attending classes. It's designed to give mature students wishing to start a new career a way to ease the financial burden.
"It was exciting and scary at the same time," Katherine says about returning to college after so long. "Once I'd finally made up my mind to come, I got quite excited about it. I really loved school, and the people in my program were incredibly supportive."
She credits an empathetic group of peers with getting her through her classes, since by its very nature, continuing education attracts a wider variety of students. "I wasn't the only one who was older in the class," she explains. "There were some people who were in their 40s, and one person who was in their 50s like I was. We formed a group very quickly and really supported each other throughout school. We all had families, so there were different challenges for us."
"You need to involve your family," she adds. Her family told her quitting was not an option, and backed her up the whole way.
"Because I had that kind of support," she continues, "I was able to do it." In the end, she'd meet these challenges head-on, and turn them into a rewarding career.
A Second Career
"The job I have now was actually my first-year placement," Katherine says. "They told me it was the first time they'd ever offered a student a summer job."
She now works for Chapter 21, a privately run day program for adults with developmental disabilities. "It's for adults who have finished school, but who need to have a structured program as a part of their life," she explains. "It's a very interesting place to work. No two days are the same."
"It's wonderful to have a career where you love going into work every day," she adds.
Deciding to give back, Katherine has spoken at Centennial's Second Career night, where she tells prospective students that returning to school is a great experience. "You're never too old to learn something new," she tells them. "I discovered I have a love of learning. And I wish I'd known that when I was 20. I always encourage people to go back, but go back with your eyes open."
Learn more about pursuing your Second Career at Centennial.