QUESTIONS
P.O. Box 631 Station A
Toronto, ON, M1K 5E9
Send your love and support to Centennial College students this December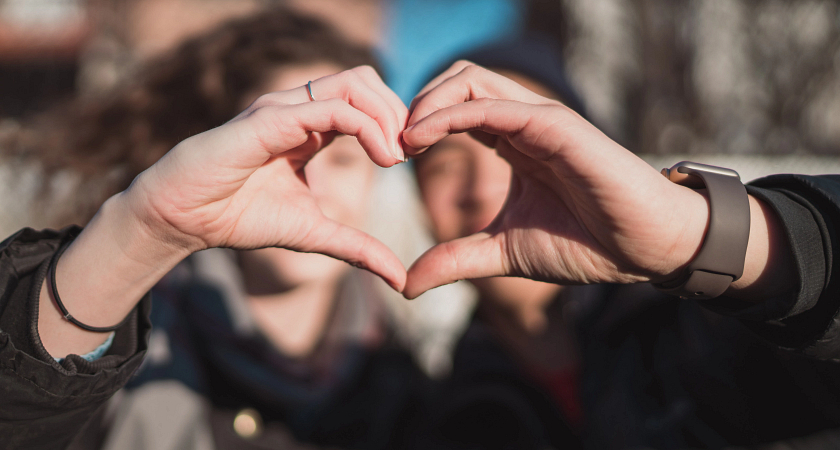 When it comes time to spend some money over the holiday season, there's Black Friday, Cyber Monday, and then there's Giving Tuesday, which falls on December 1 this year, when our funds and time can be directed to those in need. This Giving Tuesday consider helping Centennial students who really need it, both financially and emotionally.
In Canada, every city has its own charitable causes. Because of COVID-19 this year, Toronto's movement was creating "Love Notes" to the city using sidewalk chalk, an idea that found favour at Centennial College. Between lockdowns, social distancing and the darkness of winter, Centennial students need support more than ever. December is a little cold to go out and write on the sidewalk, though, so we'll be writing our notes online.
Here's where you come in
You can show your support for Centennial College's students, and encourage others to do so, by posting Love Notes to those students on social media. Whether it's Twitter, Facebook, Instagram, or somewhere else, just use the hashtags #CentennialGives, #torontogives and #givingtuesdayca. Together, we'll flood social media with messages of hope and inspiration for our students, and show them we're here and we care, through kind words and kinder deeds. Speaking of kinder deeds…
The Student Emergency Fund
Before COVID-19, there were already Centennial students struggling with acquiring stable shelter and enough food. In fact, the college has the highest proportion of students using OSAP financial assistance in the province. Since the start of the pandemic, though, things have only gotten more complicated, with many more students now in need of financial support to help with their food and housing needs, thanks to job losses, precarious employment and general financial pressure. To help address their needs, Centennial's Office of Development and Alumni Engagement launched the Student Emergency Fund.All donations to the fund will be matched by the college dollar-for-dollar to a maximum of $25,000.
It all starts on Giving Tuesday, December 1. Half of the funds will go to the CCSAI's Food Bank in January, and the other half goes to Emergency Housing requests.
Want to donate? Here's how:
If you're staff or faculty:
Whether it's donating to the emergency fund or just sending a note of support this winter, Centennial College's students can benefit from your support. Send a note, or send a donation, and help out.
Written By: Anthony Geremia