QUESTIONS
P.O. Box 631 Station A
Toronto, ON, M1K 5E9
Spotlight on Fashion: How a Centennial College Photography Student got published in Vogue Business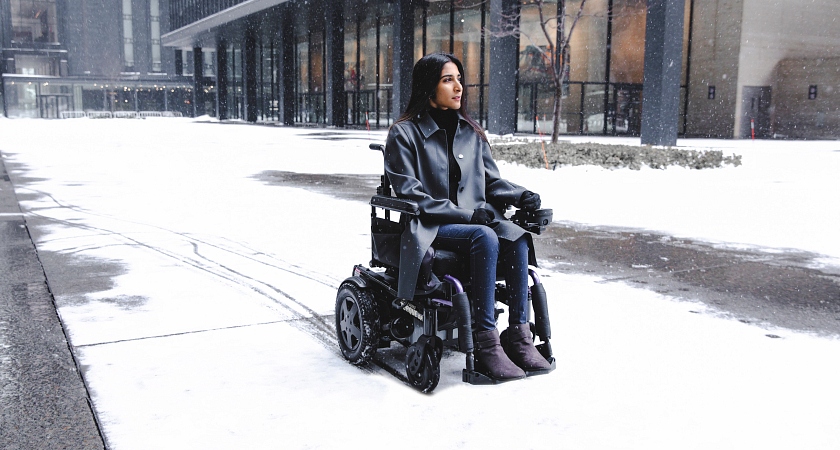 Centennial College's School of Communications, Media, Arts and Design is host to a lot of different programs with one thing in common: We help ensure that the media our students produce gets time in the spotlight. Chiara De Falco is a Photojournalism student, and her work while learning remotely in Italy had already been highlighted in our Life during Covid project. She's since been able to come to Canada and now she's got published work under her belt even before she's graduated.
Chiara was part of a photography group that mentored under Canadian and international fashion designer Izzy Camilleri, helping provide photos for the designer's IZ Adaptive clothing line, with some of those photos getting published in Vogue Business. The mentorship was a part of a project that Chiara undertook for Storyworks, a course for Centennial students in arts and media programs. Here's how it happened and how it helped her.
A Visual Story
"The course involved working with real clients in order to prepare students professionally," Chiara says, explaining how Storyworks, well, works. "We were divided into groups, and each group was given the opportunity to choose their clients. The course gave us the chance to interface with all the facets of a real professional collaboration, with all its challenges and satisfaction."
"My group and I chose to collaborate with a well-known fashion designer, Izzy Camilleri, the creator of the clothing line named IZ Adaptive," Chiara adds. IZ Adaptive is a clothing line specifically for people with disabilities; the team of students were asked to shoot professional photography of some of its unique wears.
"After meetings on Zoom with Izzy and the CEO of the company, we were asked to shoot some garments from the IZ Adaptive clothing line," Chiara says. "We had to photograph models outdoors, and individual garments in the studio." Here are some of the results of Chiara's photography, featuring models Fazila Ikram and Anthony Simas: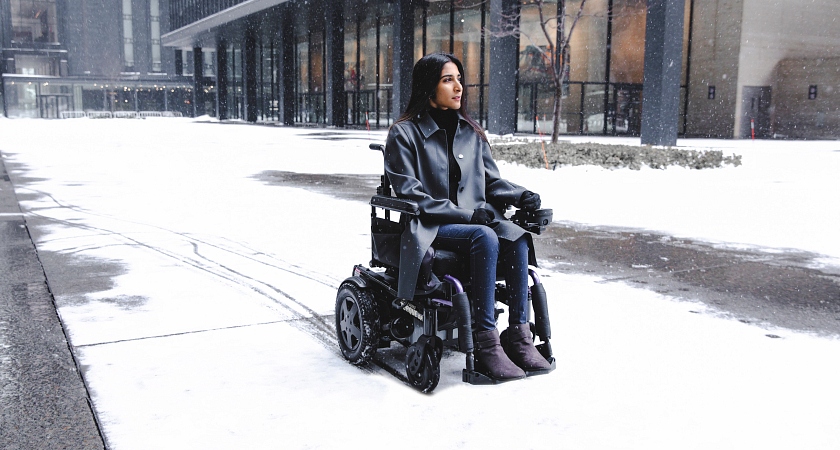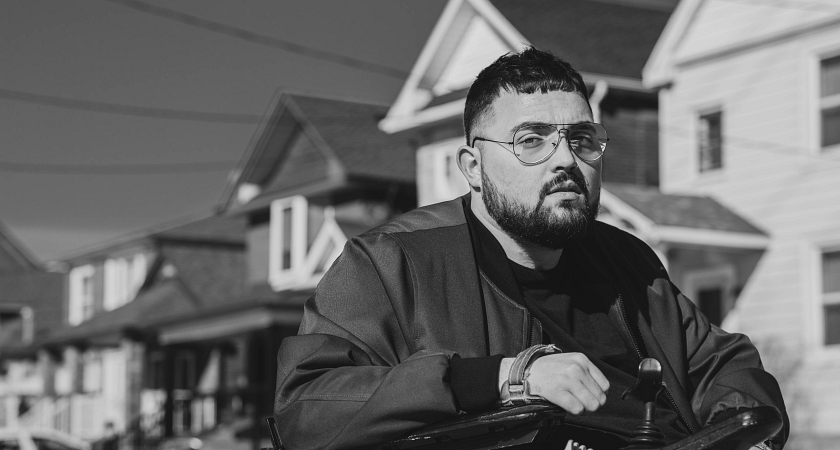 The photo of Fazila would go on to be published in a Vogue Business article on adaptive clothing, including IZ Adaptive.
"I received an email on a Friday from Izzy, in which she informed me that she had given an interview for Vogue Business," Chiara says. "On Monday, I received another email from her with the link to the article, informing me that one of my photos has been published."
What it means to her
"I was speechless," Chiara says about seeing her work in (online) print, "as it was something I had been aspiring to for a long time. I was honoured that Izzy was able to give me these opportunities. I believe that every photographer dreams of publication in such a famous magazine."
"This collaboration made me more confident about myself and my potential, giving me a better understanding of the working world," she continues, talking about why it was so important. "I believe it's essential for students to have the chance to deal with the outside world during the period of study in order to be more prepared at the end of the school career."
"I hope this is only the beginning of my professional career, as working as a photographer in the fashion world is not just a job for me, it's really my greatest passion," she says. "It will be a dream to be able to combine these two passions, fashion and photography."
By: Anthony Geremia