QUESTIONS
P.O. Box 631 Station A
Toronto, ON, M1K 5E9
Student Voices: Erin Wilson TED Talks About Resilience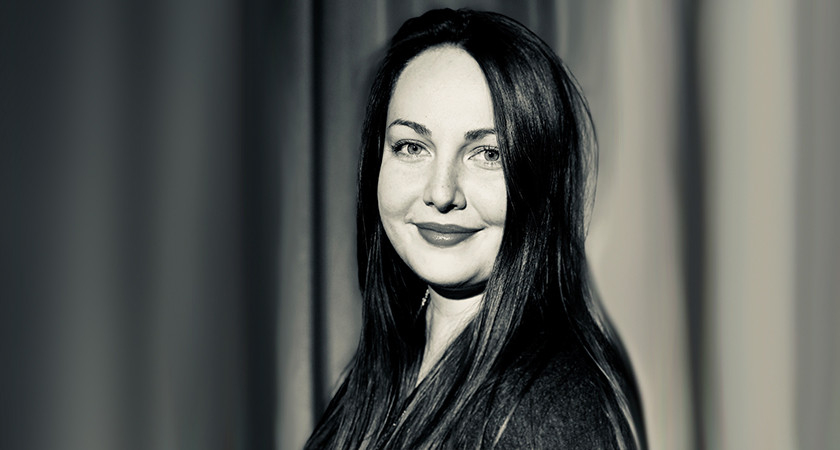 Ever listened to a TED Talk? These popular ten-minute chats are a modern platform for sharing ideas, inspiration and experience. We hosted a TEDx public speaking series here at Centennial College in October 2018, with the theme of "resilience." The speakers weren't just professionals, though. Some of them were our own students. Erin Wilson, a Recreation and Leisure student at the college, as well as a parent and an independent entrepreneur, was one of those voices. She told the story of her own life experience, and how she overcame adversity. Here's how her talk happened, what she had to say, and what it did for her.
Getting Recruited
Erin first came to Centennial College for hospitality, while raising her newborn son. She'd decide to move to Event Management, then head to university for marketing, before, finally, returning to Centennial College for Recreation and Leisure. It was Sam Casais, the president of the CCSAI and a fellow Rec and Leisure student, who first offered her the chance to speak at Centennial's TEDx event.
"He approached me," Erin says, "because he knew my history from us being friends, and said, would you be interested in talking. This was in July, and I told him I'd love to. It was one of those bucket list items that I didn't realize was ever actually on my bucket list, because I never thought I'd have something worth sharing, and he said, I think that you would fit really well with the theme that's happening."
"It was sort of out of the blue, but I was excited for the opportunity, because I love Ted," she continues. "I listen to, or watch a TED talk every day, and I have since the start of 2018, it was my new year's resolution."
How to create a TED Talk
"My TED Talk is my own story about how I faced adversity, and trapped myself with negative labels," Erin explains, "and how changing my perspective on those labels to things that truly define who I am because of the experiences I've survived has allowed me to be successful. That's really important, not only when facing adversity, but when facing challenges or facing failures. It's really important to not hold yourself to the idea of failure, or victim, or cancer patient, but instead, you're strong, you're a survivor, you're resilient."
"When I was in The Business School," she says, "I owned a book called Talk like Ted, and it's written to teach people who are giving general presentations to give Ted-effective talks. So I pulled that book back out."
"It was very broad at first, but I needed to narrow it down, so I picked one specific incident that changed my perspective on everything, after a series of rewrites and edits, and speaking it out loud," she explains. "You aren't necessarily looking to talk in full formal sentences, it's more of a conversation."
What it's like delivering a TED Talk
"I've done a lot of public speaking, so it wasn't something that, from that perspective, terrified me," Erin says. "But about a week before the event, I just had this panic moment of, what have I done, what have I signed up for? And then, Wednesday night, I went in for the dress rehearsal, and seeing that stage, and that circled red carpet, is just so cool, and then you get up there and get on stage. For me, it was really comforting, because the lights were so blinding, that all I could see was the teleprompter and very bright lights. I felt much more confident and calm going into that day."
"Giving a TED talk is not like anything else I've ever experienced," she says. "It's very surreal. Having people come up to you after and tell you you're an inspiration, or strangers wanting to take a selfie with you, it's a very weird experience if you're just a college student, or an average person, surrounded by these other incredible thinkers."
"There was a girl who came up to me after," Erin says, "and said I'm really not doing well in school, I'm thinking about quitting, and listening to your talk, I'm going to stick it out. You inspired me to stay. That brought me to tears, and being able to have that one influence on one person, who knows what difference that could make."
"It's a big commitment, but the reward at the end of it is so huge," she says. "Being able to say that I'd given a TEDx talk, that's so incredible. And now I have connections with all these people I wouldn't necessarily have made connections with."
What's Next
Currently in her final year of Centennial College's Recreation and Leisure Program, Erin balances that, parenthood, and the management of three separate businesses, which she hopes to see grow, once she graduates.
"I'd love to continue on with my businesses, grow them, see where they grow, and expand into different areas," Erin says. "Right now, I have a recreation business, an events business, a marketing business, and finding some way to grow all of those aspects together would be something that I'd love to do. And who knows, maybe another TED talk."
By Anthony Geremia