QUESTIONS
P.O. Box 631 Station A
Toronto, ON, M1K 5E9
Student Voices: Shamim Ahmadi TED Talks about the Forbidden Dream of Education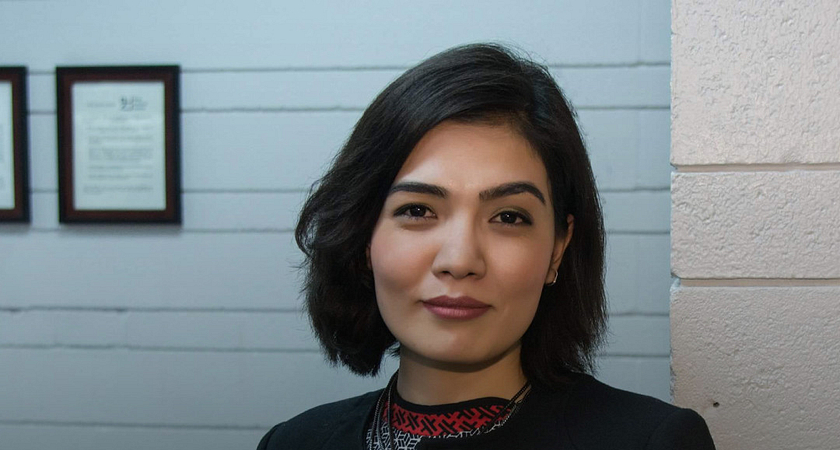 At Centennial College, we believe that education is everyone's right. For some potential students, accessing that right to education has been a challenge. One such student received a platform to tell her story in October 2018, when Centennial hosted the TEDx public speaking series, with the theme of "resilience." While plenty of pros had talks to give, the college took time to hear the voices of students like Shamim Ahmadi. She'd come to the college from Afghanistan to study nursing, and, until she got here, had to fight for her education, what she calls her "forbidden dream." Here's how Shamim created her TED Talk, and how it will help her pursue her dreams.
Her history
"I grew up in a warring country," Shamim says of her childhood in Afghanistan, "so I have seen a lot of people die in front of my eyes. Also, my brother in Pakistan was a refugee, and he died in my mother's hands when they were visiting a doctor. This caused me to decide to go to medical school. When I came to Canada, I chose nursing, and that's how I started my career at Centennial College."
It was while working as a tutor at the college that she'd be tapped to share her life's story through a TED talk, something she embraced wholeheartedly.
Creating a TED Talk
"We all have struggles in our life," Shamim says about her talk, entitled Forbidden Dream. "I wanted to share my story with others, especially other students. We all go through a lot of things, but one thing is important, and that is our education. We have to be focused, we have to work hard for what we want, and we should not give up. That's what my message was to the students. That was the reason that I got involved."
"I started writing my story in chronological order," she says, "and then I got help from the college. My coach, Neeta, did some edits on my talk, and so did some of my friends, to make it finalized."
"My talk is about resilience," she further explains. "It's about my story, my life, and my education. My focus is that we need education to change our life, to change our family's lives and to change society. I want to send this message around the world, to girls, to women, that you have to fight for your right to go to school, to make yourself powerful by education."
Getting on stage
"I was excited, I was anxious at the same time, and I was stressed out before getting to the stage," Shamim says. "I actually didn't have a lot of time, I had only two weeks to prepare for the whole thing, plus school. When I was close to the stage, and the announcer was reading my background, I told myself, Shamim, when you go there, you're not telling any more than your message and your story, so stay focused. It's alright if you make a mistake, no one's perfect, but the only thing that matters is my message, and this is the stage where I can send my message to the people." Needless to say, her talk was well-received:
How TEDx helped
"It's actually creating a credential for me, when I talk to people and work on my own goals," Shamim says. "By being a TEDx speaker, they'll see that I'm able to do something, I'm able to speak for my rights, for my people, and for others. Even if I go to medical school, or do fundraising for the college, it shows your ability."
Current and future plans
"My goal is to be a doctor, actually, and I'm working on it," Shamim says. "When I graduate, I'm coming back to Centennial College to start my Registered Nurse program with Ryerson University, and continuing to work on my career and support people who really have the same dream as me, and need a little support that I can provide for them."
Her advice to others
"Go for it, if you can take this opportunity," she says. "Maybe you'll hesitate because you can't be perfect, but it's okay. Go for it, work hard, and ask for help. There are a lot of people that can help, and they can even have a coach at Centennial College. Do not hesitate, and do not feel fear. Just go for it."
By Anthony Geremia