QUESTIONS
P.O. Box 631 Station A
Toronto, ON, M1K 5E9
Suzhou Centennial College faculty visit a success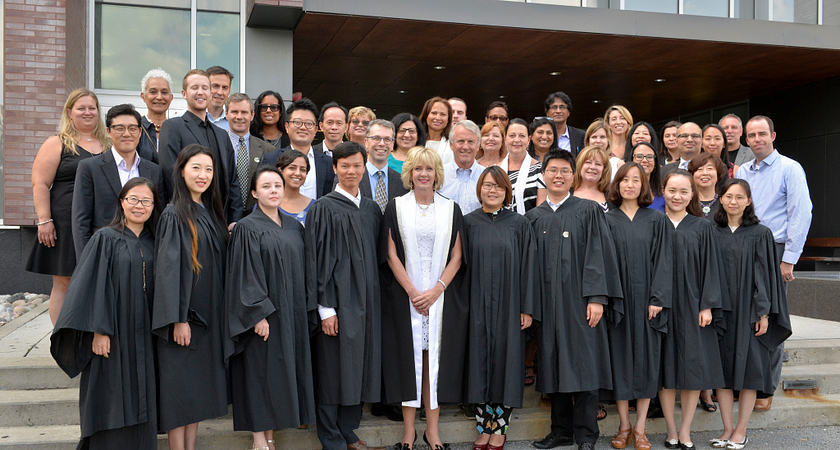 Faculty and administrators from the newly established Suzhou Centennial College (SCC) campus in Suzhou, China, arrived at Centennial College in Toronto on June 18 to receive some training and acquire a better understanding of how Canadian colleges operate. The SCC team from Suzhou, a major city located 100 km west of Shanghai, included directors from administrative and academic departments, as well as key faculty members who possess a high level of competence in English.
Their training was delivered by the college's School of Business, School of Advancement, and School of Engineering Technology and Applied Science. They received instruction in academic framework and quality, student management and service, international education and communications, and IT management and applications. In their discussions about curriculum development, evaluation and quality assurance, classroom observation and the teaching management system, the SCC visitors received a solid foundation in the student-centred educational philosophy adopted by both Centennial College and Suzhou Centennial College in China.
The visit wasn't all work and no play for the participants. During their month-long stay, the SCC training team took sightseeing tours of popular attractions including downtown Toronto and world-famous Niagara Falls. The excursions served to give the visitors an immersive experience in the multicultural society that is Canada.
The SCC visit culminated with a graduation ceremony for the participants on July 14. President Ann Buller gave a heartfelt speech that emphasized the benefits of international education at Centennial College, and underscored the importance of global citizenship and leadership in higher education. Aaron Chen, the director of the Office of International Relations at SCC and training team lead, also gave a wonderful speech at the ceremony, which was attended by the college's executive management team and faculty involved in the summer training initiative.
Suzhou Centennial College is located in the only international higher-education innovation zone in China, known as Suzhou Dushu Lake Science and Education Innovation District. This fall, SCC will begin offering Centennial College programs in two-year Business Accounting, Financial Services and Software Engineering Technician, as well as the one-year Business Foundations program.
For further information about Suzhou Centennial College, please contact suzhou@centennialcollege.ca.