QUESTIONS
P.O. Box 631 Station A
Toronto, ON, M1K 5E9
The Language of Success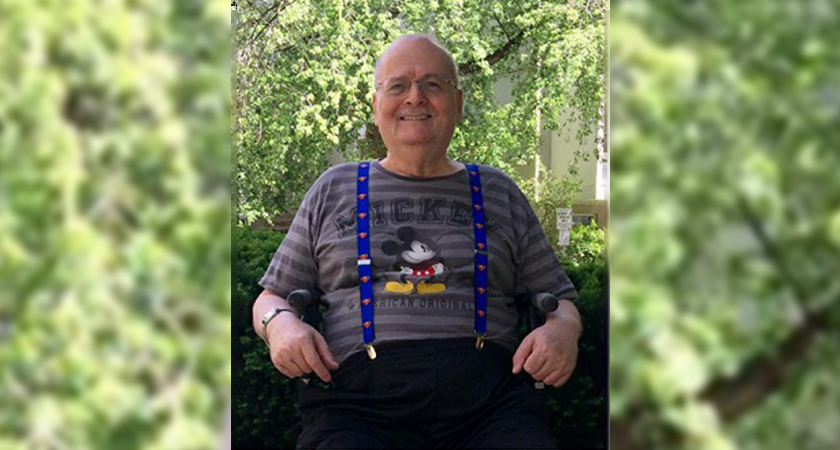 After teaching mathematics in elementary junior high schools across Ontario for almost 12 years, Brian Leibel was ready for a change. So, he took the three-semester Computer Languages diploma course at Centennial College's East York Campus, geared to adults looking to change careers.
"I'm a logical person; so naturally I loved it," he says. "This was back in 1981; it was a large mainframe, punched cards, and COBOL, RPG II, JCL, and IBM Assembler languages. I still have some old punched cards – they make great bookmarks!"
"The Information Technology (IT) faculty and staff were friendly and very capable, and my fellow students were motivated and enthusiastic," he says. "Although I was aiming for a new career as a computer language programmer, I starting thinking that teaching computer languages at the postsecondary level would be something I'd enjoy."
He mentioned this to one of his favourite Centennial Instructors, who encouraged him to test the waters by teaching a night class first, which he did while working full-time as a COBOL programmer for an insurance company.
"Ironically, about nine months later a full-time position for a Computer Language instructor came up at the East York Campus," he says. "It was a matter of being in the right place at the right time."
Brian applied, was hired, and never looked back, retiring in 2003 after 21 years at the College.
"Returning to teaching was an easy transition," he says. "I already had teaching experience and loved the new subject matter. And Centennial's East York School of Business IT department was housed in what had been the Toronto Teachers' College where I had trained as an elementary school teacher in 1963. East York Campus was a wonderful place in which to work. Just two storeys built around a courtyard with a gorgeous pond. And the place had lots of light."
When the School of Business was moved to Progress Campus in 1989, Brian admits it was a big adjustment. "We had been spoiled with the beauty of the environment and relaxed nature at East York Campus," he says.
The physical surroundings may have changed, but the enthusiasm of the Business faculty and staff remained. "We IT Instructors constantly worked together to stay at the forefront of technology, and develop new courses," he says. "I developed a course in C++, an emerging language in the 80s, and was the first at the College to teach it. I also developed and taught three Continuing Ed courses: Visual Basic for the Internet, C for the Internet, and C++ for the Internet. I was very proud of the work I put into them."
Brian may have enjoyed teaching at Centennial, but he was no pushover in the classroom, developing a reputation for being strict. "I think I had a good sense of humour and a good rapport with my students, but I didn't let them get away with certain things, like being late with assignments without a legitimate reason," he says. "It was part of my job to prepare them for the working world where a missed deadline could get you fired."
It's no surprise that Centennial's IT students were in high demand after graduation. "They got good jobs and did well," Brian says. "Centennial gave them marketable skills and hopefully the confidence to succeed. I am very glad to have been part of that."