QUESTIONS
P.O. Box 631 Station A
Toronto, ON, M1K 5E9
The secrets to success with Starleeta Brown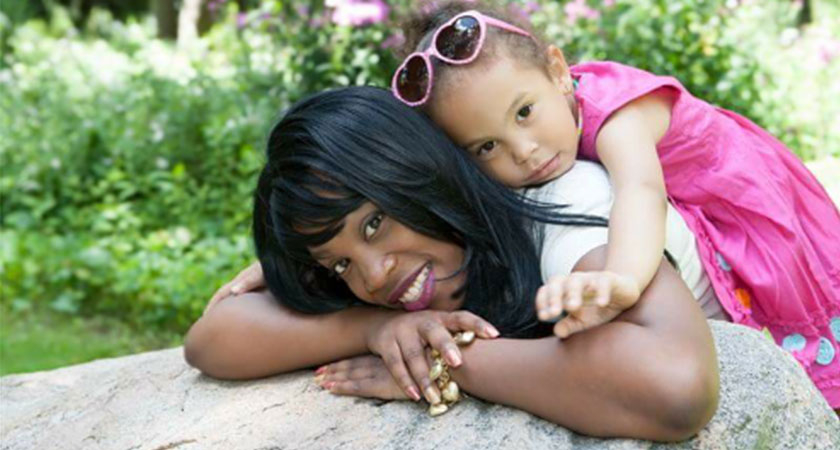 At Centennial College, we help our students achieve success. We also motivate them to achieve more than just academics and become involved in our college community. Starleeta Brown is a successful Centennial College alumni who conquered the barriers she faced to succeed and thrive as both a student and as a member of the Centennial College community.
Starleeta has accomplished a lot in her time at Centennial College, having become an alumnus twice, as well as volunteering her time with the college as a peer mentor, a leadership member, a part-time ESL teacher's assistant, all while working in the human resources industry and being a single parent to her daughter. She's just completed her final Human Resources Management exam and is already planning to continue on with Centennial College. Here's the story of her success, and what drives her.
Challenges
Starleeta initially pursued photojournalism at another college outside of Toronto but left due to what she felt was racial discrimination.
"My safety was at risk, so I came home, and I left the program," she said. "I just took the scholarship and left. Then I sat down for two, three years, and didn't know what to do, moving from dead-end job to dead-end job."
During that time, she'd end up having a little girl and becoming a single parent. That's when everything changed.
"I needed to do something for myself, so I started going to recruitment agencies," she explains. "I got recruited to work for the property management company I'm at now and have been for the past five years, going on six. I have a wonderful mentor and boss named Adriana Otani, and she realized that I have a gift with people that I didn't even know I had."
Coming to Centennial
Adriana would point Starleeta towards pursuing a human resources education, since understanding the field better and acquiring skills would help her advance in her career further. Initially, she was hesitant because it meant more time away from her daughter, but Adriana convinced her it was an investment in her future.
"She said in the end, education is something that cannot be taken from you," Starleeta explains. "No matter where you go, it's a valuable attribute to have. So I accepted the offer, and decided to go back to Centennial College, as I had previously been there in 2010 for the Hospital Records Clerk program."
Getting Involved
In contrast to her previous college experiences, Starleeta found Centennial College's diverse, inclusive community to be warm and welcoming, and this led her to being more involved in the college's community.
"I realized in my first year that this is where I needed to be," she says. "I never felt so at home in my entire life at any school, and it became apparent to me that if I can do this, others can do this. If I'm sitting beside a 50-year-old man that works at Bell Media, and an 18-year-old who's never had any hands-on work experience, and they're doing it, why can't I? So I started to push myself a lot more because my daughter's my motivation."
"I began to network with other professors and faculty members, like Mary Devine and President Ann Buller," she continues, "and I began to network with the Centennial College Alumni Association, because I was already an alumnus from the Hospital Records program, however, I never had explored it until I met Danique Williams, who is part of the communications faculty of Centennial College and also a member of the Centennial College Alumni Association. She's a very intelligent and bright woman who pushed and motivated me to become more active in the community."
Starleeta's involvement in the community would include volunteering as an ESL Teacher's assistant.
"That came from Michelle Muscatello, when I took her Recruitment and Selection class," she explains. "There was an individual who had a language barrier where he spoke Filipino and could read English, but when it came to speaking English, he would kind of shut down."
Starleeta worked alongside him, and help bring his grades up, which gained her recognition, and would lead to further volunteer opportunities.
"Centennial College faculty said you have something about you, some kind of gift where you motivate students to excel and reach their full academic potential," Starleeta says, "and this is leadership, so I got moved into the leadership and mentorship department, where I started doing orientations at Morningside for campus newcomers."
Work Ethic
Starleeta attended Centennial College part-time, so she could continue working while she learned, Human Resources Management, something she recommends to help jumpstart your career.
"If you can do the little jobs for the first two years, you will get hands-on experience," she explains. "When you're a full-time student, you have the knowledge part, but not the experience, which makes you less valued by employers." In addition, working while she was in school meant she managed to become debt-free by not owing OSAP or bank loans, and instead obtained scholarships and bursaries offered through Centennial College.
Between her classes, her job, and all her volunteer activities, Starleeta kept herself incredibly busy, and worked through it with sheer determination.
"In order to make money you have to be persistent," she says about her methods. "You need concentration, you need determination."
It wasn't all work, though, and she also advocates that students take time for themselves every once and awhile.
"If you want to make time for yourself," she says, "you go to the Centennial College Alumni Association and you take one of those trip options, like Mexico, and you go on those and enjoy yourself. I know from personal experience with the Centennial College Alumni Association's recent trip on the MSC Divina cruise ship back in February, you will find the true meaning of the term "Centennial First, Alumni Forever!"
Words of Wisdom
Starleeta just graduated from Human Resources Management, and still works at the property management company as the Human Resources Administrative Assistant. "Using the knowledge I've gained from school I've gotten a little more empowerment in my position," she says.
However, she's not staying still and is already planning to come back to Centennial this summer, to learn to become a teacher.
"I'm hungry, and I will be taking the teacher's course," she explains. "Centennial College faculty have said it would be a phenomenal way for me to retire, and I could always turn around and teach my craft."
She's already taking the plunge on May 2, wasting no time. "My grandma Una Smith always said, in the time it takes to look behind, you do not see the hole ahead of you, meaning always strive for excellence and do not settle for less," she says, explaining her momentum.
"Believe in yourself. If I can do it, you can do it," she says of her motivation. "Concentration and determination equals evolution. And when you begin to change and formulate into something that's different and unique, people will reach out to you, and you won't have to brand or market yourself. They'll want you because you're different. So, my advice is to work hard."
Another key to success: Finding a career you're passionate about. "It's what you want to do and what you feel is right," she says. "Don't put yourself in that office job if you know you don't like it. You're not going to perform to your full potential. Find something that you love to do!"