QUESTIONS
P.O. Box 631 Station A
Toronto, ON, M1K 5E9
Three Centennial hospitality programs earn national SMART+ accreditation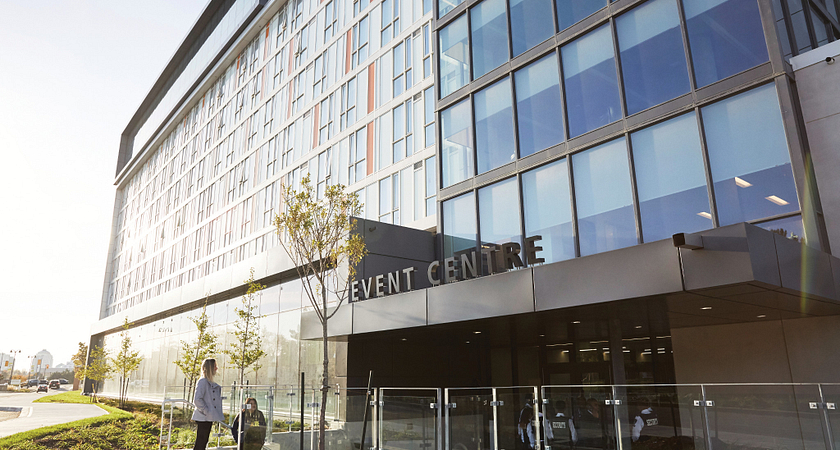 Centennial College is among the first colleges and universities in Canada to receive Tourism HR Canada's SMART+ accreditation for its quality programs. Flexible and inclusive, SMART+ responds to the needs of program providers, learners and the industry alike, and is a direct outcome of Tourism HR Canada's goal to improve the quality and mobility of the workforce.
Canada's hotels, resorts and restaurants are world-renowned and their standards have become global benchmarks to which many successful organizations aspire. Centennial's courses teach these standards, supported by deep-rooted relationships with multinational hotel, resort and restaurant organizations.
Centennial's Hospitality – Hotel Operations Management two-year diploma program and its Hospitality and Tourism Administration three-year advanced diploma program were honoured with the organization's SMART + Premium status in 2017. The global-oriented Hotel Resort and Restaurant Management graduate certificate program was awarded SMART + Premium accreditation in early 2021.
The accreditation program provides an opportunity for post-secondary institutions and corporate training providers to demonstrate that their programming meets or exceeds industry standards, but also provides benchmarks that tourism educators can use to assist them in continually improving their programs. Centennial's Hotel, Resort and Restaurant Management program, for example, includes a 14-week work integrated learning component that immerses students in real-world work situations where they can accumulate relevant experience.
"We are delighted to recognize Centennial College's commitment to excellence in education," states Philip Mondor, Tourism HR Canada president and CEO. "Its focus on collaborative, hands-on programming that aligns with the current and emerging skills sought by industry helps to ensure Canada has the adaptable, inventive talent that will help our sector recover and thrive as the visitor economy reopens."
Tourism in Canada is an $88.5-billion industry employing more than 1.7 million people, including more than 500,000 youth. Tourism HR Canada works to enhance the tourism workforce and supply tourism businesses with the labour market intelligence they need to plan for and overcome the current and future human resource challenges.