QUESTIONS
P.O. Box 631 Station A
Toronto, ON, M1K 5E9
Two Paramedic students save a life at marathon finish line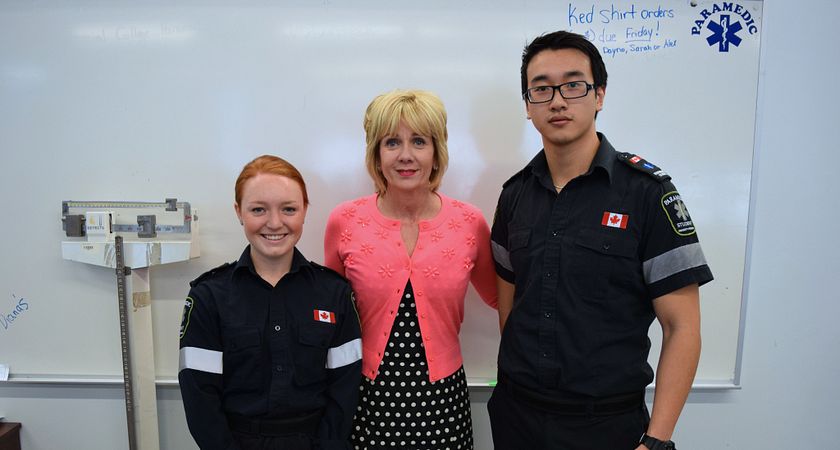 Running 42 kilometres in a marathon race is a gruelling test for anyone, even those in peak physical condition. For 29-year-old Gregg Lowe, the Scotiabank Toronto Waterfront Marathon he finished last October turned out to be a death-defying feat. He suffered a heart attack as he crossed the finish line, which rendered him unconscious and lying lifeless on the pavement.
It was two Centennial College Paramedic students, Laura Holden and Quentin Ha, who witnessed Lowe's collapse and immediately jumped into action, making them the first responders on the scene. "Things were happening so quick, I honestly wasn't really sure what was going on," Ha told CTV News in an on-camera interview.
"I don't think we had time to kind of get nervous about it,"added Holden in the news report. "We kind of just went into it and did what we were taught. I didn't really think about it until after."
The two students performed cardio-pulmonary resuscitation (CPR) on the runner, until Toronto paramedics arrived and restarted Lowe's heart with a defibrillator. Lowe was then rushed to St. Michael's Hospital, where he remained for more than a week before being released with a small defibrillator implanted in his body. On Nov. 10, Lowe, a professional actor, visited the City of Toronto ambulance station to personally thank the students and the paramedics who saved his life.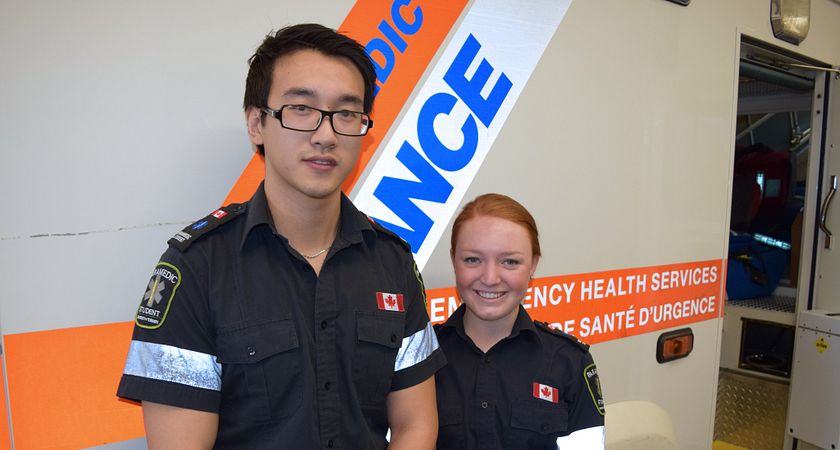 "It's not every day that you get to say thank you to the person who saved your life,"Lowe told CTV. "I think it's so important that their work is acknowledged and just to have the opportunity to shake their hand and say thank you."
Quentin Ha and Laura Holden are second-year Paramedic students at Centennial's Morningside Campus. The pair acted as first aid volunteers at the Scotiabank Toronto Waterfront Marathon which took place on October 18.
On December 9, Centennial College President Ann Buller visited the Paramedic class at Morningside to publicly thank Ha and Holden for their quick-thinking professionalism, and showed her appreciation by presenting a small gift to each of them. "It's more than just being at the right place at the right time," she said of their life-saving action. "You both made us so proud!"