QUESTIONS
P.O. Box 631 Station A
Toronto, ON, M1K 5E9
UPDATE: Winter Semester 2022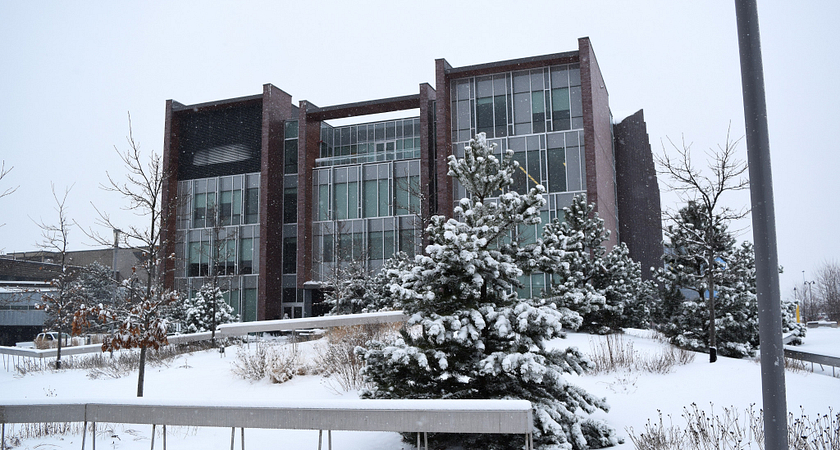 Dear Centennial Community,
This message serves as an update to the December 17, 2021 College Broadcast given the Province's declaration earlier this week of a modified Step Two of the Roadmap to Reopen addressing the increasing intensity of the Omicron variant.
As we announced prior to the winter break, Centennial swiftly revised our Winter 2022 Semester offerings given the context at the time:
Non-lab classes. The majority of non-lab classes were transitioned to begin online. The schedule for these classes is NOT impacted by the January 5 announcement and classes will continue as planned.
In-person labs, clinics, and studios. This category of offerings has shifted slightly, with changes dependent on the School and academic needs for effective teaching and instruction. A complete list of program modalities can be found on our website.
For those in-person labs, clinics, and studies that will continue on campus, the College will continue its existing health and safety measures, with enhancements as follows:
Three-layer disposable masks will be provided for students at all entry points.
HVAC (heating, venting, and air conditioning) standards have been maximized by (a) running for an extended period each day, (b) flushing before and after occupancy in each room.
The College strongly recommends anyone on campus wear a multi-layer mask, which are available at all entrances. Multi-layer masks provide increased protection as opposed to single layer masks, as per Toronto Public Health. Three layer masks will be made available to employees and students to either replace or add a supplemental layer to an existing single layer mask.
As we've noted previously, the College has taken measures to maintain a healthy indoor environment at all campuses. We will continue to monitor and implement new ventilation measures where and when feasible. For more information on our HVAC strategy, please refer to our website.
We would again encourage all of you who are eligible and able to get vaccinated as soon as possible, as it is our best defence against COVID-19, and further note that full vaccination is required for campus entry – please see the following for the Immunization Policy.
While much of what we had planned before the break has not been impacted by the government's recent announcement, we have had to make some adjustments. For instance, Library and Learning Centre spaces will remain closed and services shifted to online until at least January 28. In addition, our IT Service Desks will not be open, however, staff and students can access IT services by emailing itservicedesk@centennialcollege.ca, visiting our Self Service Portal, or by calling 416-289-5280.
For a complete list of our services and campus entry protocols, please visit our website.
Reporting Cases or COVID-19 Concerns
The College's Emergency Operations Centre (EOC) is in constant contact with Toronto Public Health to ensure up-to-date guidance and protocols for managing COVID-19 case and contact incidents are followed. Any College community member can immediately report concerns of COVID-19 to EOC@centennialcollege.ca. Additionally, you can contact your instructor, Chair or Dean. Instances for contacting support may include:
Advice on navigating a suspected case of COVID-19;
Cases of COVID-19 among on campus that are laboratory-confirmed or probable (i.e., symptoms occurring among employees or students, close contacts with confirmed COVID-19 cases, and in those presenting with a confirmed case of COVID-19).
The health and safety of our entire Centennial community remains paramount. At the same time, we are committed to maintaining academic continuity so that our students can receive the rich educational experience they deserve.
We still do hope that we can bring more classes back on-campus starting on Monday February 28 (following Engagement Week). We will be communicating a decision for the remainder of the Winter Semester by Friday, January 28 based on the public health situation at the time.
To keep everyone informed, we will continue to provide updates on our website and social media channels as the situation evolves.
With respect and appreciation,
Cg
Dr. Craig Stephenson
President & CEO
Centennial College