QUESTIONS
P.O. Box 631 Station A
Toronto, ON, M1K 5E9
Victoria Abboud and the future of International Education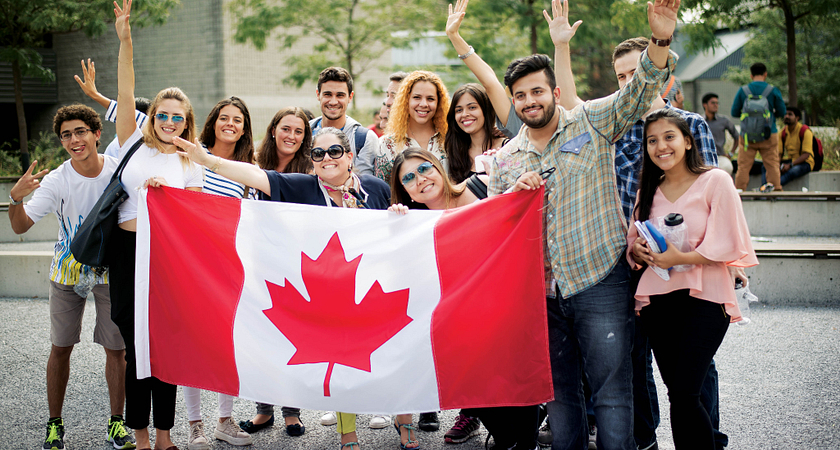 Centennial College considers itself a school of the world. That's why we're helping put on the Inclusive Internationalization Summit: The Future of Transformative Learning. Happening June 5 at the Toronto Reference Library, it's a learning and networking event about the present and future of internationalization in education.
If you're interested, you can take part in the event's workshops, and listen to the roster of keynote speakers, as they look towards the future. Victoria M. Abboud is just one of the speakers at the event, who specializes in preparing educators to thrive in the future of work and learning.
Here's what she's bringing to the table, along with what she thinks about international education now, and what it can become.
What's important in education
"I was in the classroom for 11 years in Canada, the U.S., and Brazil, and I was in administration for about five in two provinces, Victoria says, explaining her experience. To her, education, including international education, is all about a duty of care to students
"When I think about education and how we think about being inclusive, specifically in the context of international education, in my mind, it comes with a great deal of responsibility," she says. "We have the trust of the students we're trying to encourage to come here, and those we're encouraging to go abroad, and we really want to make sure that the experience they have is an empowering one, an encouraging one, and that it helps them grow in a number of different ways, perhaps ways that they wouldn't have anticipated. Similarly, we want to make sure that the students are welcomed and supported throughout their time here or elsewhere."
"Intentionality is key," Victoria says, "because it's not about recruiting and seeing how many students participate, it's actually about the spirit with which we try to educate overall. When we invite a student from another country, for example, it's not just that one student who is affected by the experience. The student's classmates, faculty, and families are part of the whole and we need to remember that as we plan intentional inclusivity."
The future of international education
"Education is moving in ways that'll require us [educators and institutions] to be a lot more flexible," Victoria says. "How do we make sure that the experiences we're offering are as open and as adjustable as can be useful for people? Sometimes, students run into challenges with visas, or with work placements, or any number of other challenges that affect their progress. We need to be adaptive to their specific situations. That's a difficult prospect for large institutions to try to manage"
"How do we think about Government, how do we think about policy, how do we think about global systems and how all of those systems affect the student?" Victoria continues. "If we're working with a particular country from which we're trying to recruit students (or to which we're sending students), it means thinking about how relations with that country affect the students' experiences. And how does that affect the education we offer? How does that affect integrating people into societies and smaller communities, and even dorm rooms? Everything from that micro level of the individual to the macro level of the global system perspective needs careful attention."
You can hear more from Victoria Abboud, and a host of other internationally-minded educators, at the Internationalization Summit, on June 5.