QUESTIONS
P.O. Box 631 Station A
Toronto, ON, M1K 5E9
While the World is on Pause, the Show Must Go On!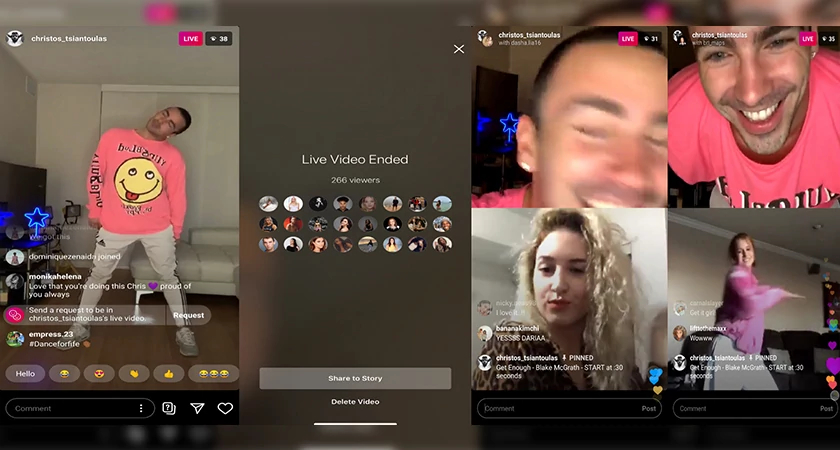 On Thursday, April 9th, a group of Public Relations (PR) students at Centennial College's Story Arts Centre hosted their virtual event, "#FitForFife - An Online Jazz-Funk Dance Class" for their Project and Event Management course. Known as the FabFive, they managed to successfully transition their event online after their campus had to shut down. Despite the unforeseen challenges, the students were able to quickly adapt and readjust accordingly to the new reality.
The energetic jazz-funk dance class was organized in hopes of raising awareness and funds for Fife House, the largest provider of housing and support services for individuals and families living with HIV/AIDS in the Greater Toronto Area. #FitForFife was hosted in collaboration with the Toronto dancer, Christos Tsiantoulas, and was an hour-long dance lesson delivered on his Instagram Live.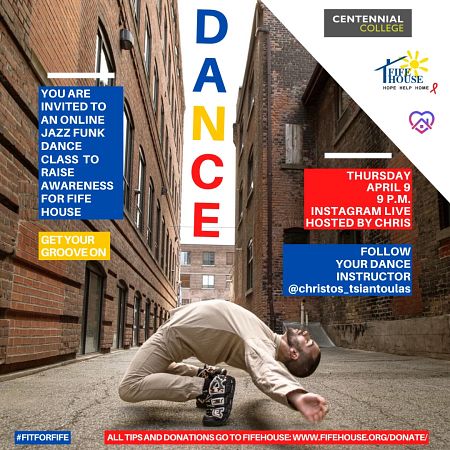 The live virtual event was a great success, with a total of 266 people tuning in. After the lesson, a few dancers were invited to join the livestream to perform the choreography they learned during the hour.
From choosing the perfect organization to work with, to securing venues and sponsorships on foot, the FabFive has been working countless hours since January to organize a fun, memorable charity event for a great cause, with just the event execution left. Despite the setbacks, the students were able to course-correct and update the different elements of their events to proceed online.
"We didn't want all of our hard efforts to just go to waste due to the pandemic," said Dominique Pinder, a member of FabFive. "Now more than ever, charities need our help and we wanted to do our part in raising awareness for Fife House as promised."
Although some parts of the itinerary that would have been present in-person were omitted (such as the silent auction), the students looked for creative solutions to best communicate the organization's mission and created a donation link that would directly benefit Fife House.
"The energy was high throughout the Instagram Live, with lots of audience engagement," said Dominique. "We were so happy to see all the positivity especially during this time."
Now more than ever, technology plays a vital role in keeping us connected. From instructors reorganizing their curriculum, to best-fit online learning, to students logging onto Zoom in their pyjamas, moving to remote learning has been a big shift for all of us. At times like these, we are reminded that it is important to be flexible and try our best to adjust using the tools that are available to us. With the help of their instructor, Laurie Hall, the FabFive proved that anything can be done with a bit of determination.
By Hannah Kim