QUESTIONS
P.O. Box 631 Station A
Toronto, ON, M1K 5E9
Winter 2021 Program Modality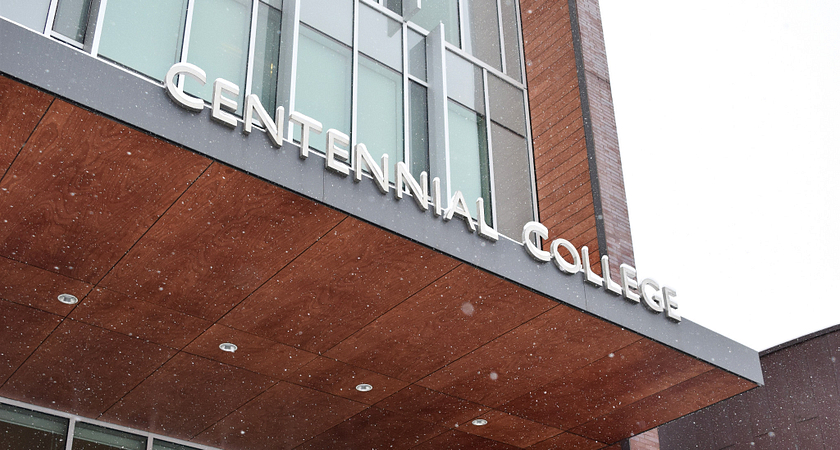 Given the anticipated trajectory of the second wave of COVID-19, Centennial College will continue with the majority of our classes being taught online during the Winter 2021 semester.
Specifically, the majority of students will be continuing to learn online and will not be required to come onto campus. Courses with significant hands-on activity requiring lab or studio instruction – essential to what we have designated as our "hybrid" programs – will be scheduled on campus, in strict accordance with Public Health protocols and our own College health and safety procedures.
Services and opportunities for students' academic, personal and social success (accessibility, advising, counseling, digital library access, leadership, peer tutoring and mentoring, wellness activities, and so much more) will also continue online. Please download the Experience Centennial (EC) App to have the full array at your fingertips.
With the significant investments we have already made and continue to make in quality online course development and extensive supports for students and faculty engaging in online learning and teaching, Centennial will continue to provide the rich academic content and high-quality teaching that students expect to facilitate your academic and career success.
Our academic and student services planning continues to be responsive to Public Health and government advisories and guidelines. We are committed to keeping you informed of any changes to your academic program delivery as well as student services and supports, every step of the way. What will not change is our dedication to you – the most important people in our world. Please be assured that we are doing everything that we can to ensure a seamless, responsive and high-quality education, regardless of the state of the pandemic in the months ahead.
For your information, we have compiled a complete list of Winter 2021 programs, indicating how each program will be offered during the Winter 2021 semester.
Finally, we recognize that this is not an easy time to be a student. We care about your health and wellness, and encourage you to reach out for support. Your resilience and dedication to your studies are commendable, and we are here to support your success.
With our warmest wishes for good health and success throughout your academic journey with us at Centennial College.
Dr. Marilyn Herie
Vice President Academic and
Chief Learning Office
Dr. Neil Buddell
Vice President, Student Success
Student Success Portfolio