QUESTIONS
P.O. Box 631 Station A
Toronto, ON, M1K 5E9
Winter Semester 2022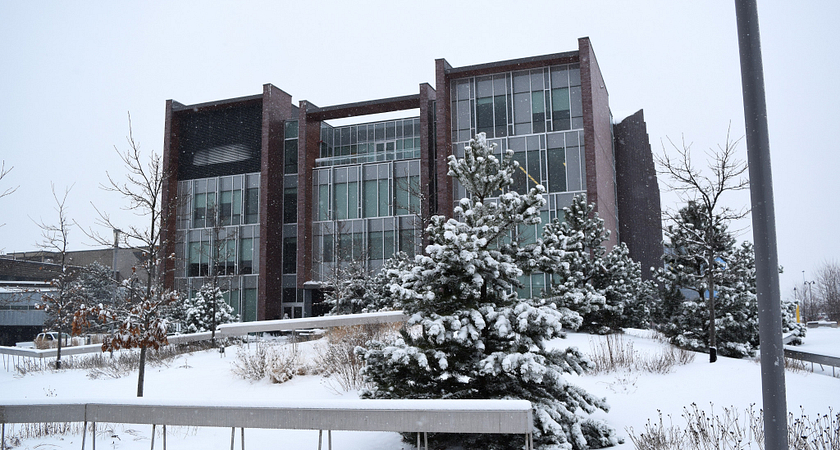 Dear Centennial Students,
Following what was a relatively calm fall, it is with a heavy, yet realistic heart that we have decided to enter the winter semester with a more limited return-to-campus plan than previously anticipated. This is due to the emergence of the Omicron variant and the subsequent guidance this week from the Ontario Ministry of Health.
The specifics for our revised approach to the winter semester are as follows:
Academic
With the exception of a small number of classes, all in-person, non-lab classes will be moved online to begin the winter semester.
All in-person labs, clinics and studios will continue in person, with a focus on health and safety measures, including continued enhanced and extensive cleaning of labs and common spaces, as well as continued strict adherence to our Immunization policy and return-to-campus guidelines.
Field, clinical and co-op placements will continue as planned, subject to the guidelines of each organization. You will receive a notification if there is any disruption or change prior to January 10, 2022.
By Wednesday of next week, we will post our revised Winter Program Modality Chart and service operations on our website.
Student Services and Ancillary Services
In large part, our student and ancillary services will shift to online delivery, with limited in-person services as demand dictates.
Acknowledging the ever-changing context of the pandemic, we will be monitoring the situation closely throughout the month of January, and based on public health guidance and COVID-19 case data, we will we will, on Friday, January 28, provide an update on our approach to the remainder of the semester. It is our hope at that time that we will be able to reconsider our position and open up slowly and safely, which, with regard to opening up more classes, would ideally commence on Monday, February 28. Again however, this decision will be informed by the public health situation at that time.
For those coming to campus, buildings will remain accessible through our current designated entrances. All health and safety protocols (pre-screening, mask wearing, hand hygiene and physical distancing), and immunization requirements will remain in place.
As has been noted many times, our best defence against this virus is getting vaccinated. For those able to be vaccinated and who are in progress towards full vaccination, please ensure that you continue your diligence, for your own wellbeing, as well as that of our community and the country as a whole, to get vaccinated if you are able.
For newly arriving international students, you'll be receiving additional information with respect to our immunization requirement next week. It is important that you carefully review this information, in addition to our Immunization Policy, as it will provide guidance and timelines around how to be recognized as fully vaccinated in Canada.
We are all part of an incredibly caring and compassionate community ¬– the Centennial family. Please know that you are not alone. Reach out if you need a listening ear, and if you see your fellow students struggling, please encourage them to connect with us. For those who are having difficulty coping with this situation, your kindness and willingness to reach out means more than you know.
Students, I know that I speak for our entire faculty and staff when I say that here at Centennial, you are the most important people in our professional world. We care deeply about your health, safety and personal wellbeing, and we are all here to support you and do our utmost to help facilitate your academic success.
With greatest respect,
Cg
Dr. Craig Stephenson
President and CEO
Centennial College