Questions
P.O. Box 631 Station A
Toronto, ON, M1K 5E9
2016 President's Spirit Team Award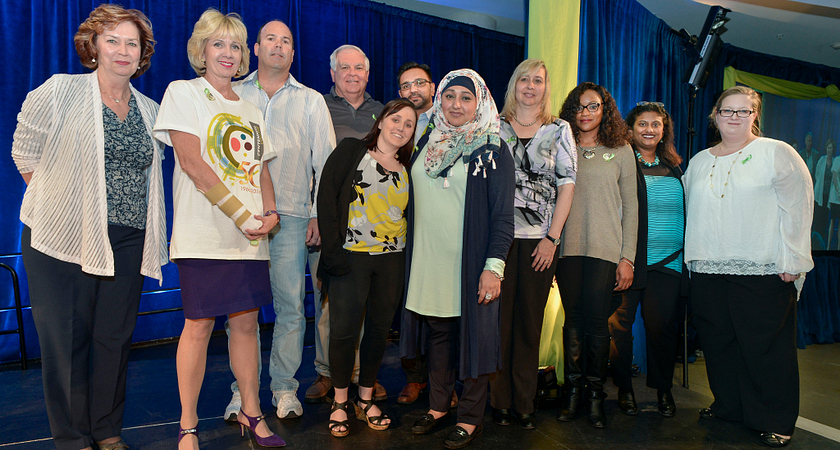 The English and General Education Department won the 2016 President's Spirit Team Award on Thursday, May 5, 2016 at the 2016 State of the College Address and President's Spirit Awards at Morningside campus. The team worked collaboratively to successfully raise four thousand, three hundred dollars for the 2015 Holiday Drive fundraiser. Funds were donated to the Scarborough Women's Centre, an organization that empowers women through educational courses and workshops. As a result, many women received the support they needed to make positive changes in their lives.
The team consisted of Rosina Agyepong, Laurina Aranha, Agnes Gajewski, Mark Johnson, Mubashir Khalid, Meera Mather, Constance Mazaiwana, Jill McDonald, Dennis Mott, Nagina Murtuza, Linda Neil, Amy Polmans, and Ann Vasilopoulos.
Congratulations to the team for receiving the 2016 President's Spirit Team Award.